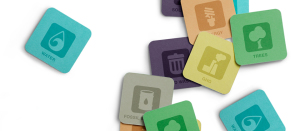 L'OREAL Americas and Avery Dennison are collaborating to identify and reduce the environmental impacts of packaging labels throughout the entire label lifecycle.
The collaboration has already produced a comprehensive Avery Dennison Greenprint™ assessment showing how thinner label materials can reduce environmental impacts.
Avery Dennison Greenprint, a screening lifecycle tool, is the first of its kind in the label industry.
"We strongly believe in a sustainable supply chain, and this is ingrained in our business practices," said David Wolbach, assistant vice president – Packaging Hair – L'Oreal Americas.
"However, to achieve the ultimate goal of reduced-impact materials, we cannot work alone.
"It is essential that all facets of the value chain – material suppliers, printers, consumers, and recyclers – collaborate together to establish a clear and transparent low-impact product stream globally."
When L'Oreal announced its strategy to meet tomorrow's sustainability challenges, Sharing Beauty with All, the company committed to a number of sustainability targets, including the continued improvement of its packaging's environmental profile.
According to L'Oreal, the Avery Dennison Greenprint method allows them to look at the impact of its label materials, including the raw material extraction, manufacturing, and ultimately the label's end-of-life.