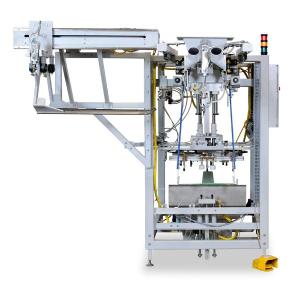 FOR over one hundred years, Fischbein's family of companies has designed and manufactured an extensive variety of bag packaging equipment, including filling, weighing, closing, handling and palletizing equipment.
At the PATS Sandown 2015 exhibition at Sandown Park, Esher Hall on March 17th and 18th, Fischbein will be exhibiting a select range of Fischbein and Saxon® Bag Sealers such as the SB2000 Band Sealer, TTS500 Table Top Sealer and TOS300 Tape Over Sealer.
Over the years the Saxon® brand of machinery, and their band sealers in particular, has proven popular for its quality, durability and sealing capacity for a multitude of thick, multi wall and gusseted bags – common in the pet food industry.
Alternatively, if budgets are restricted, the TTS500 Table Top Sealer can be selected for low to medium packing projects.
This cost effective sealing solution can offer pet food companies looking to launch new, smaller product lines the flexibility to meet customer demand with minimal capital expenditure.
For higher-grade packing lines with complex bag structures the Tape Over Sealer offers a dual sealing capability to reduce bag leakage.  First the bag top is trimmed and a hot melt or PVC glue tape is heated and applied over the bag top.  The inner liner or coating can be activated and sealed to offer a sift-proof assured bag closure.  With the addition of Fischbein's low and high speed bag sewing machines for paper, plastic and woven PP bags, Fischbein have bag closing solutions to close bags neater, cleaner and more efficiently, whilst ensuring a sift proof seal is offered.
During the PATS Sandown 2015 show, Fischbein will also demonstrate the bagging, materials-handling and turnkey robot capabilities it offers.