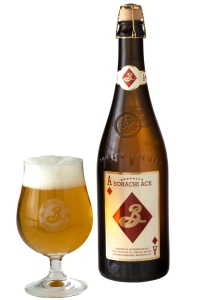 Beatson Clark will be jetting over to the United States next month to showcase its products and services at BrewExpo America.
The largest brewing conference and trade show in the US, BrewExpo America attracts nearly 500 brewers in one location and has been extended this year to two and a half days. The event will take place in Portland, Oregon from 14th to 17th April 2015, and Beatson Clark will be exhibiting for the second year in succession.
"One of our fastest growing customer sectors is brewing," said Jonathan Clark, Export Account Manager at Beatson Clark. "Craft brewing in the United States is still a very strong sector, and in a crowded marketplace everyone is looking for new ways to stand out from the competition.
"Breweries are often surprised to find they can have customised beer bottles at such low volumes and outlay, and the craft beer sector is a perfect fit for our small production runs and flexible approach."
Beatson Clark, which produces high-quality bottles for a number of major breweries including the award-winning Brooklyn Brewery in New York, the Meantime Brewing Company in London and Thornbridge Brewery in Derbyshire, will be exhibiting its unique range of premium bespoke bottles in a bid to win more brewing clients in the United States.
Beatson Clark has launched a new website dedicated to the brewing sector – www.beer-bottles.co.uk – and a Twitter feed to go with it @Beer_Bottles.