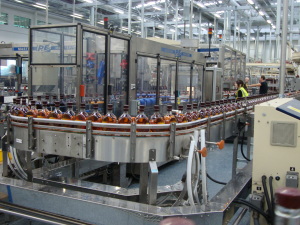 THE Walsall Engineering Group has undergone rigorous assessment and auditing procedures before receiving Safecontractor accreditation.
As an established and recognised engineering support service company to both O.E.M.'s and manufacturers involved in the food, beverage and packaging industries, this involves the Walsall Engineering Group working with a large network of customers' staff and contractors onsite.
Aware of its obligations to personnel and the safe running of projects, the directors of WEG identified the need to consolidate health and safety practices to achieve recognition through an industry wide accreditation body.
A Walsall Engineering Director said, "Working both in the UK and overseas requires us to use a number of smaller specialist contractors alongside our own personnel, and we are acutely aware of the possible risks involved in having so many contractors on site for an extended amount of time. I am pleased to say we have had an excellent past safety record, but we are not complacent and are aware of current health and safety legislations and the impact this has. As a result, we began to review various third party accreditation schemes and Safecontractor was selected to verify our safety credentials. Safecontractor is widely recognised and by conforming to the scheme, we endeavour to show our customers that our company policies and procedures are to the highest standards and accreditation in the industry."
The Walsall Engineering Group provides comprehensive engineering support services that include complete turnkey solutions including design, installation and commissioning with integrated controls and software, through to relocation of packaging lines and line upgrades.