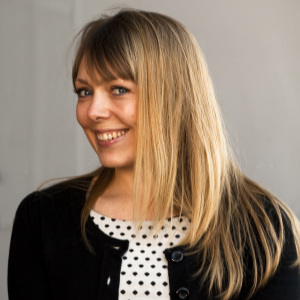 Bury St Edmunds-based Denny Bros has strengthened its Marketing team with the addition of a Senior Marketing Executive who will drive the company's continuing campaign to increase awareness of its brand of multi-page leaflet labels known as Fix-a-Form®.
Stephie Castling joins the company at a time when it has undergone a significant change in the structure of the business. The former Managing Director Barry Denny has handed the day to day running of the business to his cousin Graham Denny while he maintains a senior role as Chairman of the business.  
The company is enjoying continued success in the UK as a major solution-provider for brand owners who need to present large amountsof product information on pack, engage in product promotions and campaigns and incorporate a multitude of different languages directly to a product.
Stephie is degree educated, CIM (Chartered Institute of Marketing) qualified and a Chartered Marketer. She has gained broad experience of B2B and B2C marketing during the last seven year period, working within three different market sectors – financial services, waste management and professional services,  before joining the specialist print sector. 
Stephie said, "Denny Bros is a part of a hugely successful specialist printing group that serves both the national and international markets and is a major global player in print services – with the ideas and synergies that create infinite marketing possibilities.  I have joined at a time of great excitement, as  the company is celebrating 70 years in print while embracing all sorts of emerging technologies to engage the new 'tech-savvy' consumer groups.
"Creative labelling continues to bring sales uplift particularly as consumers are becoming less brand loyal.  Consumer Relationship Marketing (CRM) has therefore never been so important. There is greater than ever choice at the point of purchase and so customers are looking for items that speak to them personally. Fix-a-Form® multi-page labels – in all their guises – do this simple job effortlessly – and there are many new ideas to come as the product continues to evolve over time."
Stephie joins Sales and Marketing Director Stephen Jarrold to further drive the business forward. She has come in as the defacto team leader to Marketing Executive Nicola Salisbury, and Marketing Assistants Paula Armstrong and Lucy Denny at its production facility at Kempson Way. The site has top industry-standard accreditations, meeting pharmaceutical packaging and food requirements, and houses state of the art flexo, litho and digital presses.