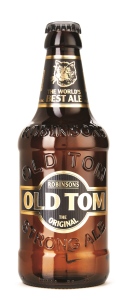 THE craft beer revolution continues to boom in the UK and overseas, and as the number of small breweries increases so does the demand for stand-out but affordable bottle designs.
Beatson Clark supplies bottles to a number of breweries, including Frederic Robinsons, Meantime and Thornbridge in the UK and Brooklyn Brewery in New York.
"Real ale and craft beer is a booming industry and these niche breweries are looking for premium glass packaging at low volumes that can help their products stand out from their competitors," said Chris Palmer, Business Development Manager at Beatson Clark. "With our in-house design team and our state-of-the-art embossing techniques this is an area where we can really add value. We can design fully bespoke beer bottles if required, but many breweries are now choosing to customise our standard containers to reflect their branding and image by embossing their logo or name onto the bottle.
"The breweries I've spoken to so far have been surprised to find they can have customised beer bottles at such low volumes and outlay, so the sector is proving to be a perfect fit for Beatson Clark's small production runs and flexible approach. We invested in a new amber furnace and production machine at the end of 2014 so we now have additional capacity to help us meet demand in this growing sector."
Beatson Clark recently supplied a new lighter bottle for Frederic Robinsons' iconic Old Tom beer. The bottle shape and embossing design remain the same as before, so consumers will continue to recognise the distinctive Old Tom brand. But the new bottle is lighter, and improved sculpting makes the embossing better defined as well as easier to manufacture.
To find out more about Beatson Clark's products and services call 01709 828141 or email sales@beatsonclark.co.uk.