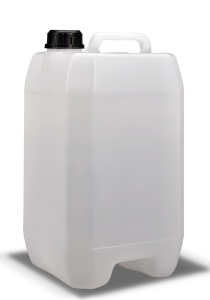 RPC Emballages Moirans has developed a new barrier solution for its range of blow-moulded containers up to 30 litres.
Providing an effective barrier against solvent-based products, RPC Protect® offers a safe and efficient transport solution for an extensive range of chemical, agrochemical and fuel products.
Having also been approved for food use, the barrier does not affect the performance of the containers in any way. Containers maintain their lightweight, robust and shock resistant properties and have passed all requirements for drop, pressure and stacking tests. Additionally, containers with RPC Protect® are currently undergoing assessment for UN approval.
RPC Protect® can be applied to all types of containers, ensuring design flexibility and enabling family ranges containing both barrier and non-barrier packs to be created.
With their mono-material construction, containers fitted with RPC Protect® are easy to recycle, and reduced energy consumption during transportation makes RPC Protect® a more environmentally friendly container option.