All eyes are on the food industry following a year of damaging press and increasing reports of fraud and inauthentic produce. Packaging Scotland looks at the latest round of responses and proposed countermeasures.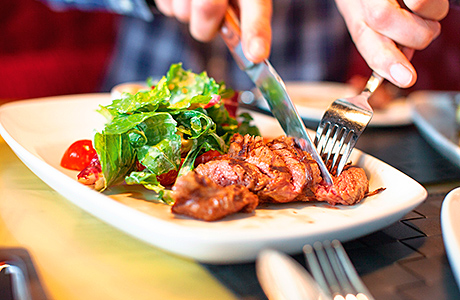 VARIOUS shocking reports confirm that food fraud is on the rise, with the most recent authenticity issues surrounding manuka honey.
The Grocer recently reported that the highly sought-after produce hailing from New Zealand is not always what is says on the tin, as the UK has fallen victim to a fake honey scandal. With manuka costing up to £30 a jar, industry criminals have made an extortionate stash of cash from the sale of fake manuka honey as there is no specification in place to distinguish the normal nectar from the special manuka variety.
Other disturbing statistics reveal similar cases of fraud with experts claiming that 40% of lamb takeaways contain alternate meats. The global food chain leaves too many gaps and opportunities for criminality, hence the need for a new, updated and severely regulated BRC global standard to protect the public.
Professor Lisa Jack is head of the Food Fraud Group at the University of Portsmouth and gave evidence to Professor Chris Elliott's review of food safety, commissioned to review food safety after the 2013 horse meat scandal and published on 4 September.
She and Jim Gee, director of Counter Fraud Services for BDO, a member of the University's Centre for Counter Fraud Studies group, and one of the first to begin extensive research into the financial cost of fraud to the food industry, were commenting in the wake of the Elliott Review.
They have already established that long and complex food supply chains between producers, suppliers and shops give fraudsters plenty of opportunity to mis-label food, substitute expensive for cheap ingredients and even to slip dangerous products into food under the noses of authorities and consumers.
Professor Jack is calling for forensic audit and counter fraud techniques to help restore both quality of food and consumers' trust in what they are buying.
She said: "The food industry is just waking up to the reality of fraud, as other sectors have done over recent years. Long, complex supply chains, sometimes with few checks in place, mean that there are potentially lucrative opportunities for fraudsters.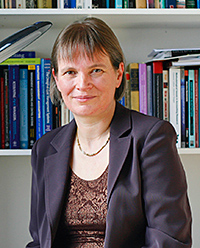 WHERE IT'S HAPPENING
"Fraud isn't necessarily taking place at the end of the grower or supplier or even by the seller. But there are many places along the way for a product to be tampered with, whether it's substituting cheaper ingredients, mislabelling or even changing the use-by date."
Professor Jack's research on food supply chains finds that allegiances and arrangements between suppliers, intermediaries and customers change frequently, and contracts are used less often than is supposed, with verbal communication preferred, to keep things moving.
She said: "It's the old saying, if it looks too good to be true then it probably is."
The Department for Environment, Food and Rural Affairs estimated in 2012 the food industry was worth £188bn.
Jim Gee has previously helped several other sectors as they start to protect themselves against fraud, including in the health sector.
He said: "Food fraud is the crime in our baskets. It undermines the financial health and stability of producers, suppliers and retailers and denies consumers the quality of food which they pay for.
"Research shows that most fraud is high volume, low value but its cumulative impact is very significant. It is best to pre-empt such fraud by being properly protected against it rather than hoping it won't happen and having to react when it does.
RESEARCHING THE COST
"Over the coming months, working with University of Portsmouth, I will be leading the most in-depth research yet undertaken into the financial cost of fraud in the food industry and the extent to which it is properly protected against fraud. This research can inform a proper prioritisation of the issue and help the development of counter measures – such as professional training for staff."
To try and address the issue the BRC Global Standard for Food Safety has updated is current protocols to reflect emerging concerns.
Guidelines will be published at the start of 2015, and the first BRC7 audits will take place in food manufacturing sites within a year, to assess authenticity and traceability.
Tracey Cranney, Operations Manager at Qadex, a software company offering solutions to help the food industry tackle a range of issues, including fraud, said: "Right now the reputation of the food industry is on the brink, and all eyes are on us to ensure no further scandals erupt – especially in the UK following Horsegate. Something had to be done, and introducing BRC7 is definitely a step in the right direction."
BRC7 REQUIREMENTS
"Companies will now need to verify their raw material suppliers have an effective traceability system in place, and a documented vulnerability assessment will be carried out to measure the potential risk of adulteration or corruption. This includes significant verification of food claiming to be organic or halal, or making any other claim about its method of production. Sites must maintain the necessary certification to keep their accreditation status. It's time to regain consumer trust, and passing audits with a new grading system is the best foot to put forward."
Currently supporting a number of food businesses around the UK, Qadex says it is up to date on the industry standards and future changes, and is well equipped to prepare manufacturers for BRC7 audits.