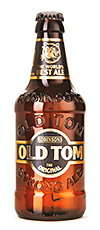 AS a premium packaging material glass has three key selling points: its environmental credentials, its health benefits and an undeniable aesthetic appeal, says Lynn Sidebottom, sales and marketing manager at glass packaging specialist Beatson Clark.
These days when the world's resources are overstretched and we are all being asked to look at how much waste we produce, glass is the perfect solution: it can be recycled again and again, endlessly, and yet never lose any of its quality or integrity. At Beatson Clark we collect glass locally and sort it at our on-site recycling plant for use in our furnace, which means less traffic on the roads and fewer CO2 emissions. On average we use 40% recycled glass to make our amber containers and 28% for our white flint containers.
No less important are the health considerations: compared to every other packaging material glass can be counted as the safest. Unlike other materials, glass doesn't need extra layers or additives to protect the quality or taste of what's inside – with glass, what you see is what you get. Glass will not contaminate the product, and however acidic, the product will not contaminate the glass; and what's more, amber glass is preferred for many products like beer and medicines because it protects them from the harmful effects of ultraviolet light from the sun.
Last but not least, glass has a visual and tactile appeal that most consumers say they prefer. Advancements in design and manfacturing technology mean that nowadays the sky's the limit in terms of glass design, and drinks brands are becoming more and more creative with shapes, colours, sleeving, embossing and closures.
Embossing is really on-trend for drinks brands at present, particularly the small breweries looking to carve out a niche for themselves: 10 out of our last 11 new bespoke projects have featured embossing and we see no reason for this trend to slow down. To meet increased demand we've invested a lot of money in new, state-of-the-art design equipment which provides better control of modelling for textures and embossing, helping the flow of glass into the engraving on the mould equipment and improving quality.
With its innovative 'Share a Coke' campaign Coca-Cola showed that brands can boost sales and make some noise using memorable and collectible designs. At Beatson Clark we can create collectors' items by using multiple variations of embossing, adding different words or images onto each mould to produce up to 24 variations of the same container in one production run.
The variations are packed randomly, giving consumers a chance to collect every variation of jar or bottle on each shopping trip and promoting brand loyalty at no extra cost.
While our customers are looking for great designs and value for money, they're also keen to reduce the weight of their containers as far as possible. We are always looking at how we can lightweight bottles and jars, since lighter containers use fewer raw materials and cost less to transport.
We have recently supplied lightweighted jars and bottles for a range of well known grocery products, including Aspall's Vinegar and Frederick Robinson's Old Tom, and we expect lightweighting to continue for many years to come.