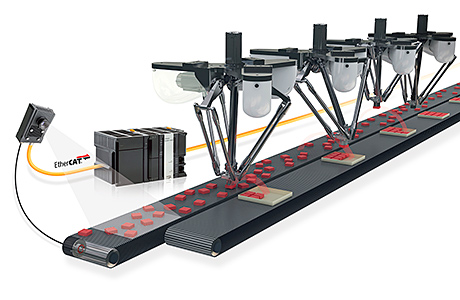 AUTOMATION specialist Omron will offer PPMA Show visitors a close encounter with its new FH high-speed, compact vision system and integrated robotics in the shape of a Delta pick-and-place robot.
The cell will demonstrate how both technologies are becoming an essential part of consumer goods production and packaging lines.
The FH vision system provides "the highest image capture and processing speeds in its class" – 10 times faster than conventional systems – as well as seamless integration with PLC and other systems.
At the show the system will check barcodes, human readable codes and carry out pack inspections. Both technologies will be operated from a single controller.