Steve McAdam of Leo Luxe gives a sense of the current shape of things in the luxury packaging arena.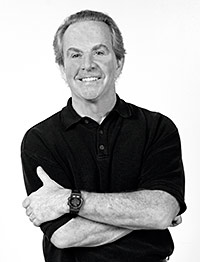 EVEN in tough economic times when value may dictate purchasing decisions, brands continue to seek new ways for consumers to experience luxury. Brand strategies for luxury product and package design have had to change and they must continue to adapt to remain competitive.
However, luxury means different things across an ever-changing consumer demographic. In addition, luxury products have wide-spread appeal, whether they are part of a weekly shop or bought as a one-off treat or gift. Therefore brands need to ensure the packaging for their products appeals to a diverse audience, whether that is a varied age-range of 27 year olds to 74 year olds, or a product might be aimed at both those from developing markets and established affluent markets. So how are brands meeting these challenges? Let's discuss fragmentation, premiumisation and the generation game.
Fragmentation: The overall challenge
The key trends that are driving change include the fragmentation of the luxury market; the extension of "luxury goods" into affordable product ranges in a process known as premiumisation, and demographic fluctuations in the west as the buying power for luxury goods changes across generations.
For the most part, when we talk about luxury brands, we are speaking of the established brands from mature markets – Europe, the United States and Japan. There are exceptions, but luxury brands from other markets are yet to have the impact on the traditional markets. This will inevitably change.
Understanding the market situation, in addition to the sometimes highly localised perceptions of the product category, AND the nature of competitors in that market, are all part of building a strategy that will ultimately lead to successful luxury packaging design.
The fragmentation of the luxury goods market is happening on two levels. It is happening by virtue of the fact that luxury goods are now being sold in areas of the world where they were not previously available: in Africa, India, the Far East and in Eastern Europe. They are also being sold to distinct and different generations. Reaching these highly diverse audiences with the same products is not only a challenge for marketers, but also for packaging designers who have to learn the imagery and rhetoric of the regions and generations to, first, attract consumers and, secondly, create the experience of luxury.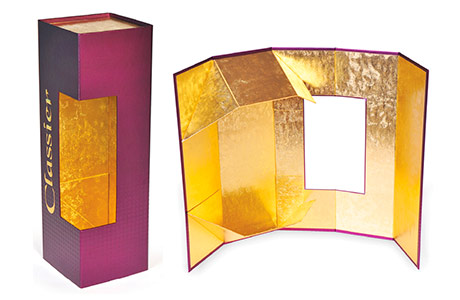 Premiumisation: Extending the concept of luxury
Brands are now adjusting the concept of luxury so that it is not only the super-rich who can experience it, but consumers at different levels of affluence. While there are still products that very few are able to afford, there are now more affordable versions of those goods and new products that have been developed to extend the experience to the higher incomes, and not just the highest ones.
From a business standpoint, this bifurcation is a shrewd move. It fosters brand affinity with a market it hasn't reached before, and grows the whole market opportunity. How this is achieved can vary. Elements of luxury may be found in more affordable product variations. For example, some features of a luxury car may be found in a less expensive model. Another level of premiumisation can be readily observed in FMCG goods.
Premiumisation is the creation of luxury class goods – goods with quality and specialness – in categories like food, healthcare products, chocolate and spirits. During the recession, consumers down-traded from their traditional brands to less expensive ones. Now, with confidence returning, consumers are resuming their previous buying habits, but now, they are also being offered products in a luxury, premium category. One might be a familiar brand of chocolate, but now with a new level of cocoa content and presented in packaging featuring rich colours, embossed lettering and silver or gold foil. Or it may be a shampoo with a clear, stylishly-shaped bottle, no-label-look labelling, and a carton that speaks of elegance and beauty.
Where the most evident examples of premiumisation can be found is in the alcoholic beverages market. As consumers shift from austerity thinking, they often want to treat themselves to something special and of greater quality. Rather than get the bottle of spirits they bought before the recession, they are now able to find a new one that offers a validation of their improved spending power and attitude. The spirit categories where these are most obviously found are those that already had a cachet: daiquiris, Irish whiskey, Scottish single malt whisky and cognac, and all have packaging that embodies their status.
So, how does premiumisation work in developing markets? We can see it in regions where rising middle classes are seeking products that are different to their familiar brands and which embody messages of success and affluence. What is happening here is that these new "foreign" luxury products in the market are changing the established hierarchies.
Closely linked to this is the necessity of luxury brands to develop a real understanding of markets before launching in a new region. Some cultures and markets may have unfamiliar symbolisms, different meanings to words and different colour languages and social touch-points. Understanding what these are and responding to them appropriately are crucial to a brand's success. The simple replication of what has been successful elsewhere will not suffice.
At Leo Luxe, we visit markets around the world to see what consumers expect from products, learn about the cultural and social values and determine how those factors impact their experience and expectations of luxury goods. This knowledge informs what we call the "visioneering" process where we work with brands and designers to construct the brand's narrative in the visual and linguistic vernacular and develop the look and feel of luxury packaging that will elicit the desired responses in target regions.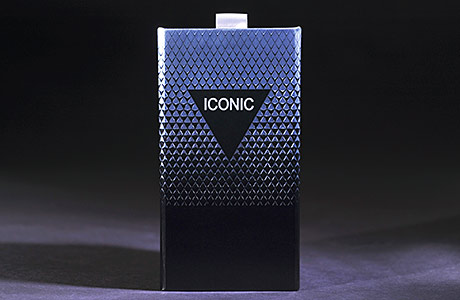 How will brands play the generation game?
As fragmentation, premiumisation and cultural differences impact brand and packaging design so do the buying habits of different generations. One significant shift is how purchasing power is moving from the baby-boomers to "Generation X."
Historically, baby-boomers were a phenomenal force in consumption, starting with the "pester-power" generated by 1950s' television advertising, growing through the boom years of the 1960s to their maturity in the 1990s and 2000s. Consumption – often conspicuous consumption – characterised this generation and its brand values were aspirational and placed great importance on brand perception.
However, as baby-boomers age, their spending patterns are changing and while still an extremely powerful force in luxury purchasing, the influence of Gen Xers is increasing.
The challenge for brands is that Gen Xers do not share the aspirational and perception values of the boomers. As luxury buyers they are more motivated to purchase in response to messages and cues of authenticity, trustworthiness and value. They have a high expectation for quality and functionality, and can be influenced by design, marketing and advertising. For example, Leo Luxe design packaging that has a secondary use, such as a champagne presentation box that elegantly showcases the bottle at retail and also has a heat sealed poly-bag lining on the inside that can act as an ice bucket, thus adding value.
In addition, sustainability is part of Gen Xers' concept of value. But how are brands to address the concept of "sustainable luxury packaging"? Fortunately, paper and board are made from renewable resources and can be processed to optimise biodegradability. Use of water-based or vegetable oil-based inks and varnishes can also make luxury packaging more attractive to Gen Xers as well as adding value to the brand itself.
Still, the difference between baby-boomers and Gen Xers reflect sharply contrasting brand values and present a major long-term challenge to brands and luxury packaging designers. The aim needs to be to engage Gen Xers with a view to keeping them as customers for the next four decades, while retaining their existing boomer markets, something that will take great thought and creativity.