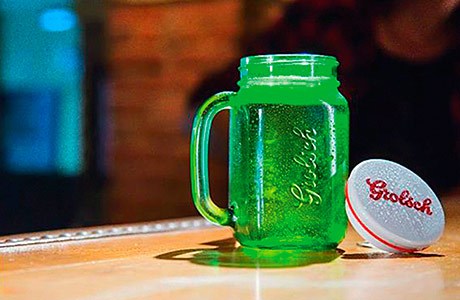 GROLSCH is launching a new way of drinking lager in Romania – 'The Jar'. The novel and creative packaging will attract experience-seeking consumers and build on the popularity of mason jars on-trade, predicts market research firm Canadean.
The launch of The Jar is well-timed, building on the popularity of mason-jar presentation in trendy bars and cafes. The Jar elevates Grolsch's beer to a premium, craft drinking experience for consumers.
Catherine O'Connor, senior analyst at Canadean predicts success for the new packaging: "We can see consumers in other markets clamouring to get their hands on this novel design."
According to Canadean, consumers are more likely to retain and re-use innovative product packaging like 'The Jar', adopting the stylish, unique design into their glassware.
Novelty seeking
Such designs also drive repeat purchases and bulk-buys as consumers look to collect a set for their cupboards. O'Connor says: "Grolsch's 'The Jar' will boost brand loyalty long-term. Consumers feel more connected to brands that have a presence in their home, with novel branded glassware acting as a memory aid and thirst generator."
Canadean's data shows that lager drinkers are on the lookout for new experiences, with this desire prompting almost 14% of consumption in the lager market.
Products that can offer something unique to consumers will experience success, whether this is by flavour innovation or novel packaging.
O'Connor adds: "There is a real growth opportunity for brands which can offer consumers a drink that is also a conversation starter.
With consumers spending US $40 billion a year on beer that offers new experiences, the market is ripe to target."