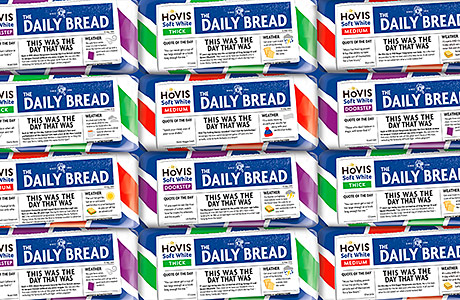 DIGITAL presses for the corrugated and flexible packaging marketplaces were unveiled by HP at Interpack in May.
The firm revealed it would be going after the corrugated marketplace with its HP Scitex 15000 digital press, the latest variant of its High Dynamic Range (HDR) Scitex range.
The company also revealed "the first dedicated end-to-end lamination and coating solution for digitally printed flexible packaging", developed in partnership with flexible packaging manufacturer Comex Group.
Pre-existing solutions require a long set-up time for each job, with converters having to wait several days for complete curing and delivery, which creates a bottleneck and impacts time to market.
Instead, said HP, the Comexi Lexus L2000 offers advanced and solvent-free lamination, to help flexible packaging converters shorten time to market. It works with the HP Indigo 20000 digital press.
A vehicle for bold marketing
Silas Amos, creative director of packaging design and branding agency Jones Knowles Ritchie, appeared early on in HP's presentation, to talk about his own work with digital print, a technology that "completely changes all the rules".
Trying out packaging ideas in test marketing situations, using techniques like eye-tracking, "is kind of a hyper-real situation – it never works," he said.
But with the short runs of digital print you can afford to give bold marketing ideas a shot. He gave an example of prototype packaging his own agency had produced, for Hovis bread. This was designed to incorporate a newspaper front page, with a headline that could change every day – "the idea of 'keep information fresh' seemed like a fun thing to do with bread," he said.
Digital print lets you try out original ideas, and do stuff that talks directly to individuals, he said.