Billed as the UK's premier, free-to-attend complete production line event for processing and packaging machinery, this year's PPMA show features combative talks from high-profile speakers and attempts to showcase the brightest and best of the packaging machinery world.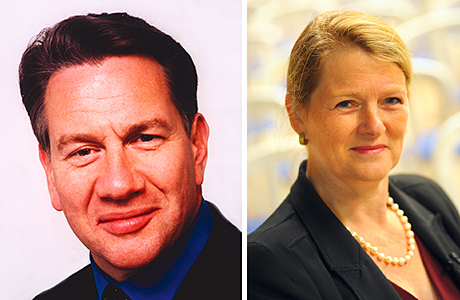 FEATURING over 320 exhibitors from the processing and packaging machinery industry, this year's event kicks off with an opening address by Michael Portillo who will discuss the resurgence of British manufacturing and its role in rebalancing the economy.
Other speakers scheduled to appear include Christine Tacon, the Government's first appointed supermarket ombudsman. AIan Barnett from Coca-Cola Enterprises and Kevin Vyse from Marks and Spencer will also feature, with talks that address the challenges of addressing sustainability issues in the world of consumer packaging.
Those planning a journey to the NEC between 30 September and 2 October will also have the chance to view a number of exclusive machinery demonstrations.
Cartoning picks up pace
Packaging machinery manufacturer Kliklok International will be launching its new Certiwrap Elite wraparound cartoning system on stand E32. Capable of improving functionality, repeatability and flexibility on the production line thanks to new modular infeeds which help manufacturers adapt to increasingly fast-paced market requirements, the Elite can be tailored to different pack styles, sizes and formats. It also features a choice of twin or triple arm carton feeders to improve handling and is designed to increase throughput rates on high-speed lines, being capable of packaging at speeds up to 300 cartons per minute dependant on product size.
Speed coup for sealer
Award-winning end-of-line automation specialist Endoline Machinery will address the need for packing speed and flexibility with the launch of its latest SMART machines – including the UK debut of the 744 Fully Automatic Random Case Sealer on stand D30, believed to be the fastest of its type in the world.
"We are expecting to see a marked increase in interest at the PPMA Show this year for flexible, high speed machinery from a growing number of manufacturers," said Alan Yates, Managing Director for Endoline Machinery. "At the recent Interpack Show we received over 450 leads from food manufacturers and we are looking forward to continuing that momentum at the PPMA show which pulls in the most influential UK decision makers."
Whipping up a useful demo
Attendees can also pop along to stand C30 to see Holmach Ltd's new whip tool, AeroQbo, and its refinement system, Bilia. Capable of vacuum and/or pressure cooking, these machines can cool, mix, concentrate and refine food all in a single cycle with touch screen controls and recipe storage. A 15-litre vessel will be available for demonstrations throughout the three-day show.
Also exhibiting as part of Holmach's stand, Revtech Process Systems, specialists in heat treatment for dry ingredients, chemical bulk solids and powers, will offer attendees a chance to view demonstrations of its unique patented spiral vibratory technology used to pasteurise, toast and roast grains, cereals, seeds and nuts.
Interactive demonstrations will also be available over on stand B40 where Olympus Automation will demonstrate its Steam Infusion™ technology, a new low-risk cooking process that heats, mixes and cooks liquid-based food products quickly and efficiently.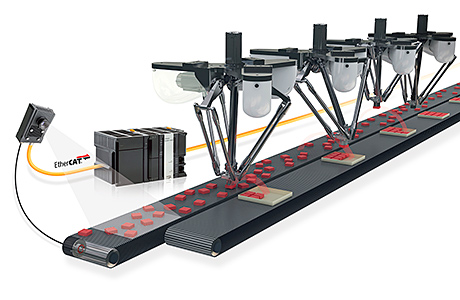 Pick and place for FMCG
Finally, Pacepacker Services, the award winning automation expert, will be showcasing the widest range of pick and place solutions on the market on stand C50. Six different pick and place systems will demonstrate the innovative ways to handle a variety of unpackaged and packaged FMCG goods. As well as Pacepacker's own equipment, robot technology from FANUC and Festo will also be on show.
Several high-profile seminar speakers are scheduled for PPMA 2014, including former cabinet minister, politician and journalist Michael Portillo who will provide this year's opening address at 10:15am. Afterwards he will take to the show's floor to speak with exhibitors and further discuss the points covered in his address.
Dealing with supermarkets
Also announced for the opening day of the exhibition, Christine Tacon, the Government's first appointed supermarket ombudsman is set to give a combative talk on the UK's leading supermarkets. The session, which begins at 11am, will not only shine a light on Christine's work with the UK's largest supermarkets but demonstrate her aim to work with trade associations – like the PPMA.
Grant Collier, Head of Marketing for the PPMA Group, said: "After surveying the 367 manufacturers that took part in the government's Automating Manufacturing Programme there is clear evidence that the reluctance to adopt new technologies like automation is in part driven by endless squeezing of supplier margins by the major multiple retailers. The Adjudicator's actions to remove trading practices will hopefully help to change this culture and encourage much-needed investment in automation for the UK's food industry – the largest manufacturing sector in the UK.
"Christine has taken on a huge responsibility dealing directly with the supermarkets and we have no doubt this will be beneficial to PPMA members."
Other talks
Further speakers for the 2014 PPMA seminar programme include Craig Mochrie from Morrison Bowmore and Martin Dallas, from Essentra Packaging. They will present on the first day on real time management information systems and creative packaging technologies. On the second day, Ian Barnett from Coca-Cola Enterprises and Kevin Vyse from Marks and Spencer will talk about sustainability and consumer packaging (see box, above).
Finally, attendees visiting the show on the last day can join Peter Hooper from Wykes Farms who will explain how to optimise automation investments in the food and drink industry, while Mark Elderkin from The Good Whey Company, will speak about the role packaging plays in supporting brand proposition.
Ones to Watch competition
As is customary, the PPMA Show 2014 will also take the opportunity to recognise the best and brightest up-and-coming talent in the industry with the return of the Ones to Watch competition.
The Ones to Watch is a search for the industry's brightest young processing and packaging professional, judged on entrepreneurial spirit and a commitment to the industry.
Grant Collier added: "The Ones to Watch awards is a great opportunity to encourage young engineers within the industry. We can't wait to see the calibre of this year's nominations. We encourage all businesses to nominate their young 'rising stars' that are really making a difference to the industry, today and in the future."
• For more information on the PPMA Show 2014, please visit www.ppmashow.co.uk or join the conversation on twitter (@PPMAshow #PPMA14).