A three-yearly jamboree for innovators at all levels of the packaging value chain, this year's Interpack will include an area dedicated to sustainable packaging. The May 2014 event will also give particular emphasis to the global challenge of food waste.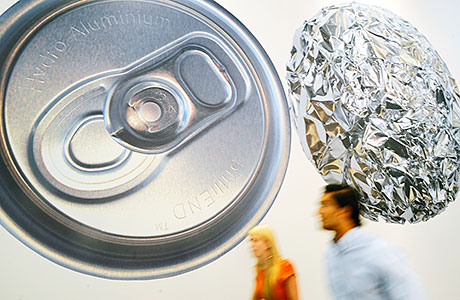 IT'S that time again: The world's biggest trade fair for the packaging industry will be gathering at Düsseldorf fairgrounds once again in May.
Several well-known suppliers in the packaging sphere will be making announcements at the show, and there will also be updates to the show's structure, with areas dedicated to particular topics related to sustainability, as well as highlighting the contribution of components suppliers.
Amongst those making new product announcements are pharma and food inspection specialist Loma Systems, which is unveiling a new portfolio of food and pharmaceutical metal detection, checkweighing and x-ray inspection systems.
Marking and coding specialist Markem-Imaje will showcase its new thermal inkjet printing systems as well as the latest laser, inkjet and thermal transfer printers and coders.
Italian manufacturer PFM will be exhibiting a new generation of servo-driven pouch machines for the first time at the event.
Food waste focus
A central feature of this year's show is a forum – the "Innovationparc Packaging" as it is titled, somewhat Germanically – exploring special themes on the wider horizon of packaging. Coming up for particular attention at the May event is an initiative called Save Food. This is a joint campaign instituted by the Food and Agriculture Organisation of the United Nationals and the show's organisers, Messe Düsseldorf GmbH, to fight global food loss.
The Save Food initiative aims to network stakeholders in industry, politics and research, encourage dialogue and help to develop solutions along the food value chain. One or two events at the show will highlight the work being done by the campaign and how developers on the packaging side can assist the effort.
Another smaller exhibition within Interpack will explore sustainable technologies for compostable and bio-based packaging. The "Bioplastics in Packaging" event is co-presented by the trade organisation European Bioplastics. A "Bioplastics stage" at European Bioplastics' stand 9F05 will feature a daily programme showcasing news regarding market, products, and ongoing research.
A new addition to the main programme, the "Components for processing and packaging" event brings in companies from the supplier side, organisations that might not otherwise be eligible for the main show itself.
This smaller event will showcase the ideas and wares of companies specialising in motors and drive technology, control and sensor technology, products for machine vision, handling technology, industrial software and communication, and complete automation systems for packaging machines. It is also directed at manufacturers of machine parts, components, accessories and peripheral equipment and of components and auxiliaries for packaging means.