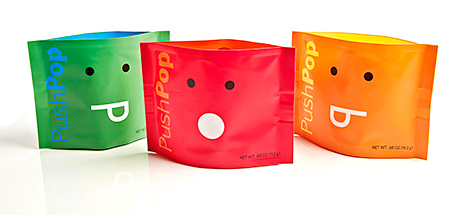 US based flexible packaging supplier LPS Industries offers an overview of the latest developments in flexible packaging technology, equipment, and design.
The all-natural look
The ever-growing universe of natural and organic consumer products continues to drive the industry to introduce packaging and printing techniques that emphasize the messages of quality and freshness. From food and beverages to beauty and personal care, and even in pet products, positive consumer attitudes toward pure, natural ingredients and formulations resonate when a package's artwork features matte finishes, earth tones, and more understated colour palettes.
As an example, companies that market organic foods in stand-up pouches that are looking for a more natural appearance to their packaging are designing packages with matte finishes. With the proper preparation and choice of colour and pattern, products that cannot be packaged in paper because they require barrier protection can be packaged in laminates printed to closely resemble the surface of a brown paper bag, parchment, linen or any other natural texture.
Achieving a natural finish on flexible packaging often represents only part of the challenge for some consumer brands, especially when they also require a window to show product contents. Domenick Pasqualone of LPS comments: "We're able to achieve this look very easily, while matching all of the subtle textures and effects from the original artwork." He continues: "The result is really the best of both worlds for organic brands: a natural looking exterior texture with a transparent window to showcase the wholesome products inside."
In the highly competitive battle for buyer attention, the use of high visual impact graphics in flexible packaging is being used aggressively to enhance point-of-sale appeal and communicate high-quality. Today, this is especially true for the growing universe of store brands as they routinely appear adjacent to – or above – their name brand counterparts.
Achieving vivid, stiking visuals
On larger packages, photographic and highly detailed illustrative images are being printed edge-to-edge to achieve extreme visual impact. On smaller packaging, where space is a premium, precise visuals are being used to generate product appeal, while leaving sufficient area for brand identification, promotional messages and ingredient listings.
Advancements in high-definition (HD) flexographic printing are directly supporting this trend. Gravure printing has been considered the standard to feature high-quality images but has its limitations, primarily its cost and volume requirements. Now, LPS Industries – as an example – offers the option of an HD flexo process that compares favourably and is more cost-effective for a wider range of brand owners.
Colour consistency is critical
Bright colours, fluorescent colours, metallic colours; on today's flexible packaging, colour is everywhere. And, as with high-quality image reproduction, technical advancements also have shaped this trend. This holds true for colour effects as well, such as printing gold ink on a metallic foil to produce a dazzling sparkle-like effect. Virtually any colour or colour effect can be reproduced on any size package. This is especially vital for brands with proprietary colour formulations or unique colour combinations.
With today's press profile capabilities, a brand-specific colour can be sampled, have its unique formulation identified, be matched on press and then have the specifications catalogued for future use. For brands with many package sizes, colour matching is critical to brand uniformity, and companies like LPS are incorporating advanced computerized ink cataloging and mixing systems to maintain colour consistency. Once colour profile data has been established, inks are automatically and consistently mixed to achieve the precise formula, enabling the printer to duplicate the exact colours over and over again in every future run.
Other techniques are being used to maintain colour and design integrity throughout the package's lifecycle. Bright colours are having their chroma maximized and protected from scratching by using a technique known as reverse printing. In this process, instead of surface printing the package, the application of colours occurs on the back side of a clear substrate in a mirror image of the desired result. The substrate is then laminated as the outer layer of the rest of the structure and when viewed, the image is seen as intended while being protected by an outer layer of film. This technique is especially suited for food and medical products where absolute content integrity and compliance with industry regulations are of the highest priority.
Balancing science and art
Technology progress has hugely expanded the palette of printing options and choices for flexible packaging design. Recent innovations, like gearless printing, simplify the printing process by replacing the large, heavy cylinders used at each colour station with sleeves of different thicknesses. This permits a wider variation of dimensions and repeats on a press run as well as substantially reducing the changeover time. The net effect is to reduce the cycle time and deliver what each customer needs sooner.
Of course, deploying these technologies effectively requires people with deep knowledge of computer hardware and software, along with materials and printing equipment. According to Pasqualone: "At LPS we might receive a package design that exceeds 10 colours. Through our knowledge and experience of flexographic printing, we're able to recommend slight modifications utilizing our colour management tools to reduce the number of inking stations and accomplish the same look with fewer colours. As a result, our customers benefit from a cost-effective approach to achieving the desired visual impact for their package. This result also holds true for converting a CMYK design to spot colours, to achieve greater richness in the design elements."