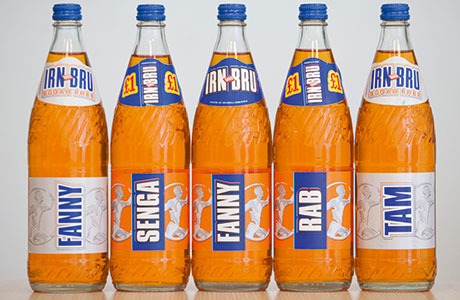 SURELY a significant milestone in the maturation of digital print, the recent "personalised" bottle labels from Coca-Cola – later mimicked by Irn Bru to humorous effect – achieved record-breaking productivity for the technology, printing hundreds of millions of labels.
"Once viewed as a process for short runs and multi-variant jobs only, digital print is now considered a mainstream process, with presses capable of printing at high speeds onto a wide range of paper and synthetic materials," according to Coca-Cola's UK partner Amberley, in the article it has written for Packaging Scotland (see page 24).
The opportunities offered by personalisation and individualisation of products are expected to shape the way many big brands present themselves in the coming decade (according to comments made by Unilever and others at the Packaging Innovations conference in February). Viewed by some commentators as the first foray into personalisation for a mainstream commodity product – albeit a kind of faux personalisation, which simply involved printing a limited selection of names – the campaigns generated a huge amount of publicity.
Coke selected 250 of the UK's most popular names for the labels used in its Share a Coke summer campaign, which were printed on 500ml and 375ml bottles. AG Barr followed up with a tongue-in-cheek copycat campaign on Irn Bru bottles, featuring the names Fanny, Rab, Senga and Tam.