Industry gets into gear as 400 companies step into the driving seat at this year's IMHX show.
FORKLIFT trucks may not be the most glamorous vehicles in the world but visitors to this year's International Materials Handling Exhibition (IMHX) will be left in no doubt about their value to industry.
Organisers say the event taking place at Birmingham NEC from March 19 to 22 is shaping up to be the best ever, with many exhibitors planning product launches, live demonstrations and competitions.
Few exhibits will catch the eye quite like the supersonic Bloodhound vehicle that looks destined to draw the crowds towards the stall hosted by Linde Material Handling in the skills and apprenticeships zone.
Bloodhound SSC (SuperSonic Car) is a jet- and rocket-powered car designed to go faster than the speed of sound and set a new world land speed record of 1000mph.
The 14m long, seven tonne speed machine would leave even the fastest forklift for dead but the Bloodhound team – headed by project director, Richard Noble, and the car's driver, Royal Air Force fighter pilot, Andy Green – still rely on Linde and its forklift truck hire team when the super fast car is transported around the country.
Linde, one of the project's sponsors, uses one of its H50 counterbalance trucks to load and unload the vehicle from an articulated lorry.
Linde is one of many exhibitors using IMHX as the launch pad for new products and services and with over 40 first-time exhibitors already confirmed among the show's expected 400 stands, visitors are guaranteed to see a whole host of new technologies and innovative ideas.
For example, the latest generation of reach trucks from Doosan – the 7-Series – will make its UK début on stand 19H120. Available in 1.4t and 1.6t variants with masts extending up to 10.25m, the 7-Series offers 360-degree steering as standard.
It also features auto drive-wheel centring on start-up, such that the truck will initially travel straight ahead when pulling away, reducing the potential for accidents when close to personnel or racking.
Elsewhere, Transmon Engineering (19J115) will exhibit its iTech Fleet forklift fleet management system for the first time. The company says this solution not only helps site managers monitor and control truck usage, but also significantly improves security.
Designed to provide complete visibility of an entire forklift operation through one secure portal, iTEch Fleet can automatically immobilise a truck when it leaves a designated area.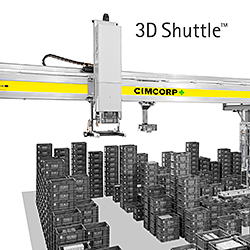 Finnish robotics specialist Cimcorp will be launching its 3D Shuttle solution on stand 18P30 at the show. This innovative system combines proven gantry robot technology with an integrated shuttle device in order to store and retrieve totes required for order fulfilment. The use of independently operating shuttles for the retrieval of required totes allows the robots to return to storage tasks sooner, boosting efficiency.
EnerSys Motive Power (20F30) will be showing visitors a new model in its Hawker XFC range that features advanced Lithium-Ion technology.
The Hawker XFC-Li is a 24V battery with 38Ah capacity that delivers significant benefits compared with conventional units including greater power density, longer pack life and excellent performance at low temperatures.
B&B Attachments, the leading independent provider of forklift truck attachments and sole UK distributor of KAUP products, will use IMHX to launch KAUP's latest solution, Conveyer Belt Forks, in the UK.
Demonstrated on stand 18M90, this innovative product bridges the gap between palletized and palletless handling by enabling the user to do both. The surface of the forks has is an in-built conveyer belt system, allowing goods to be mechanically pulled onto the forks, and set down again in the same way.
RediGroup will be demonstrating a fully working version of its RediTechniX system – an automated pallet storage, retrieval and sequencing solution – on stand 20F82.
Winner of the UKWA 2012 award for Technology and Innovation, the solution combines the patented RediLogX pallet buffer and sequencing system with ASRS technology to increase the storage density of a warehouse by up to 80% compared to a VNA system.
Well known in the construction and agriculture industries, Manitou Group (20B43) will be showcasing its offering for the UK material handling industry for the first time at IMHX.
Manitou UK and many of its dealers have recently added the new MI range of industrial counterbalanced forklift trucks to their offering. Fully designed in France by Manitou and assembled in China by Beijing Hangcha Forklift Company, there are 12 models in the range with load capacities between 1500kg and 3500kg.
Another product to be shown for the first time at IMHX is a high-power, lead-acid battery – TENSOR – from GNB Industrial Power (19L120).
Ideal for use in heavy-duty applications and cold-storage environments, TENSOR demonstrates improved performance, capacity and energy efficiency compared to a conventional motive power battery. It also has a lower operating temperature, which extends its operational life.
As well as demonstrating its workspace planning software – offering 2D and 3D visual simulations – and its project management service, workplace storage specialist, Bott, will be exhibiting a new pincode locking feature for its popular Cubio storage range. On display on stand 20C130, the pincode lock option is available for all Cubio heavy-duty drawer cabinets, offering up to 100 individual user code options as well as a master code facility.
BITO Storage Systems will be showing PROflow, its new pallet live storage system, on stand 18M102. PROflow features a new and innovative load separator, called M-Stop, which enables a mix of different pallet types on a single flow lane. As the M-Stop works like a single-sided saloon swing door, the pallet length does not matter and a mix of different pallet types can be used on a single lane.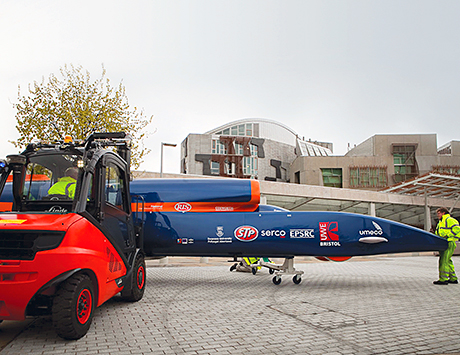 Packaging specialist Easypack will be demonstrating its brand-new Packmate Online system on stand 20C44. This compact, online, paper cushioning system features a mobile frame mounting that makes it simple to incorporate into almost any existing conveyor system.
A new and unique software program designed to help users manage their racking systems safely, efficiently and economically will be promoted at IMHX by Rack Safety Solutions (19H154). Developed by SEMA-approved inspectors, health and safety personnel, logistics specialists and end users, the Racking Safety Management software automatically manages a user's rack inspections and damaged locations.
Leading packaging supplier Woodway UK will be offering visitors a 'packaging surgery' on its stand (20A22) at the show, with the company's Technical Services team offering one-to-one advice on issues such as product damage, over-packing and use of environmentally friendly materials.
The Access Group will be promoting what it believes is a unique product for process manufacturers on stand 18P20 at IMHX. This solution enables manufacturers dealing with formulations to build to specific gravities, weights, volumes or viscosities and, in addition, it offers automated safety data sheet generation to reduce the time and cost of the REACH phase 2 regulations that will shortly come into force.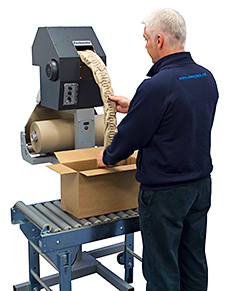 Elsewhere, Hart Door Systems will be launching an exciting new variant of its Speedor range of automatic, high-speed, industrial doors on stand 19H134 at the exhibition. Details of the new model are still under wraps but the Newcastle-based company will also be promoting its entire range of industrial doors that are specifically engineered for use in high-traffic situations.
Red Ledge – supplier of a range of off-the-shelf systems for the 0manufacturing and industrial sectors, including warehouse management and production tracking systems – will be unveiling its new Multi-Echelon module for its Add*One demand planning and stock optimization software, which aims to reduce the total stock in the network through optimizing its allocation, on stand 20C13.