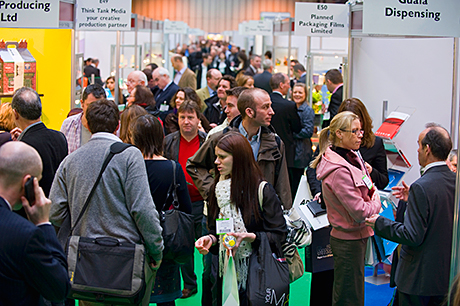 THE Print Innovations section of the February gathering will showcase the latest concepts designed to achieve quick turnaround, brand differentiation and time-acceleration to market.
EasyFairs stalwart Esko will use the show to promote its Color Engine 12 and its integration with PantoneLIVE. Paul Bates, the firm's business manager for UK & Eire says Color Engine 12 provides packaging and label professionals with an integrated solution for accurate colour reproduction, building on spectral data to define ink profiles and manages spot colours, as well as creating and managing multi-ink profiles, crucial for colour accurate extended gamut printing and digital printing.
Elsewhere, delegates will get a first glimpse of Impression Technology Europe's new Eclipse LF3 digital label cutter and slitter, which handles intricate cutting and slitting to a fine specification. Its current pairing with the compact Rapid X1 ensures that this complete label production platform is also space-efficient.
We place great value on being able to meet marketing and brand managers in a face-to-face environment.
Leading mailing and packaging equipment supplier AMS will be launching the M1C Labelmaxer, a short-run desktop digital colour label printer; the latest addition to its product line.
Managing director Kevin McPheat said: "We spent time looking for the right label printer in terms of price, quality and speed to offer our customers. I am sure that visitors to the shows will be impressed with the speed and the colours of the M1C Labelmaxer."
Another notable exhibitor is pharmaceutical/healthcare packaging operation Firstan. The company is said to be the first carton manufacturer in the UK to buy a Landa S10 Nanographic Printing Press for folding cartons.
Paul Hartwig, the firm's production director, said: "We will be demonstrating our investment in leading edge technology in Business Automation Workflow and our advanced inspirational Digital 3D packaging solutions giving greater efficiency in reducing design approval cycle time."
The Duncan Print Group will also be in attendance, showcasing its latest print and packaging range of digital and lithographic services.
"The packaging industry is a key focus area for our business, and we place great value on being able to meet marketing and brand managers in a face-to-face environment," said sales director Keith Davidson.