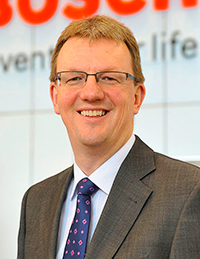 • UWE Harbauer (right) starts the New Year as Bosch Technology's new senior vice president based at the firm's base in Crailsheim, Germany. He replaces Wolfgang Szczerba who retires after 34 years at Bosch. Harbauer himself is succeeded as senior vice president of packaging services by Walter Häcki.
• END-of-line solutions specialist Endoline Machinery has appointed a dedicated sales and marketing director, Simon Taylor, to spearhead its international campaigns and to promote the diversity of its equipment range.
The move follows an increase in export sales and the requirement for a comprehensive approach to developing sales campaigns incorporating both the UK and Endoline's network of global distributors.
• CORRUGATED packaging business the Logson Group has appointed Alex Kelly to the role of chief executive as part of plans to expand both in the UK and Europe.
Kelly joined the company in November and his appointment is designed to allow owners Ian Loggie and Mike Stephenson to focus attention on developing the business through acquisitions, procurement and strategy.
• LORD Black of Brentwood, executive director of Telegraph Media Group, has been appointed president of The Printing Charity.
Over 180 people from the printing and publishing industries attended the charity's annual luncheon held at Stationers' Hall, London, in November when outgoing president Murdoch MacLennan handed over the reins to Lord Black whose tenure began in January.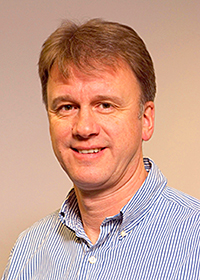 • MERCURY Packaging has announced the promotion of Ray Franks (right) to managing director, replacing Tony Stanger who becomes the Nottinghamshire-based company's chairman.
Franks is charged with increasing focus on the organisational and operational development of the company's rapidly growing UK and overseas business activities.