The desire to increase speed and accuracy is at the heart of every labelling project.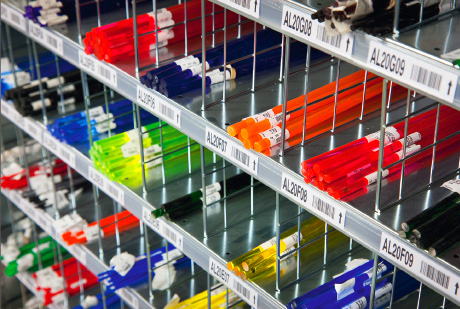 LABEL printing and verification is increasingly high-tech and the onus is on businesses to ensure they adopt robust and integrated strategies.
The challenge is not straightforward. Very often information is drawn from multiple systems, often from around the world, therefore the process of ensuring imagery matches words and that both comply with regional and international regulations is both highly intensive and time consuming.
Many processes remain manual with labels and products having to go through multiple authorizations and scans. Clearly, when information is pulled from multiple disparate systems the risk of overlap, duplication and information discrepancy becomes much greater.
As a result, despite the manually intensive effort, most companies accept a certain degree of inaccuracy is inevitable. Many also endure repeated failure of label printing, discarding swathes of labels that have been produced with the wrong text, imagery or unreadable quality.
This approach is not sustainable but Colin Jones, business systems leader at automotive products manufacturer NSK Europe, is convinced integrated electronic print, verification and document solutions can alleviate the problem of labelling errors, as well as saving time and increasing efficiency for manufacturers.
He cites a recent example when NSK implemented PRISYM ID's Enterprise solution to improve a client's efficiency while ensuring compliance with industry and regional standards as well as saving valuable time into the bargain.
With customers including prominent manufacturers in the automotive industry and products that are required worldwide, NSK has a constant need to ensure efficient and timely labelling that meets different regional and customer regulatory requirements.
"We are working with a very high volume of products so efficiency is vital; the European bases alone ship millions of bearings each month," Jones explained.
"For one automotive manufacturer, for example, we ship up to one and a half trailers per day which includes 40 to 50 pallets of large bearings. With smaller bearings the volume is even greater, with up to 200 pallets a day."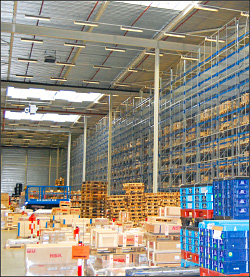 With such high volumes of products being shipped, efficient and accurate labelling and documentation is paramount. In addition, NSK ships products to multiple countries that use different labelling standards, making a system that complies with the various regional regulations within the automotive industry an absolute necessity.
"In Europe there are two main standards of label: ODETTE and VDA," said Jones. "We have to comply with both standards, as well as various customised versions of each for individual clients on a day-to-day basis.
"Accordingly, there is a large number of variables that need to be taken into account for every single label. There can be up to 30 or 40 fields and in some cases we are even labelling individual boxes."
NSK started looking into automated labelling solutions in 2004 when it started to receive inbound requests for very specific labelling requirements based on the ODETTE standard.
Prisym ID's Enterprise solution offered NSK the core flexibility and functionality it required to automate what was until that point a highly manual process.
"One of the key elements we wanted was to be able to amend design elements and the flexibility of the PRISYM Enterprise system means that we can make all the changes required on the labelling ourselves, and automate these with the production of the corresponding electronic documentation – something that previously had to be carried out and checked manually."
Improving efficiency was also a top priority for ASG Services when it was asked to provide a labelling strategy for a new warehouse for Technology Supplies, a leading provider and installer of products and equipment to schools and colleges.
Even before the building was erected, ASG's professional location labelling and signage consultancy service was in full swing and the firm was also asked to conduct a comprehensive health and safety audit.
Warehouse management is often costly and complex therefore the facilitating of safe, precise storage and retrieval is vital. Although representing only a small percentage of the total cost, a well-designed warehouse labelling and signage solution alongside effective safety measures, is ultimately key to warehouse efficiency.
Also, addressing the issue early in the planning process saves time, eliminates potential errors and ensures smooth integration with the suppliers of the warehouse management and storage systems.
To support a growing customer base, Technology Supplies had relocated its business to a purpose-built headquarters in Shrewsbury and commissioned ASG Services to provide a total project management consultancy and installation service that addressed all of the identification and associated safety requirements within the warehouse.
"This project typifies a modern, fast-paced warehousing and distribution operation," says Chris Hopkirk, ASG sales director. "In excess of 3,000 orders are picked each month with 3,800 parcels and 50 pallets despatched monthly.
"Not surprisingly, this throughput demanded clear identification for optimum performance. Also, our health and safety audit identified the need for a number of high visibility signs to help ensure maximum safety for warehouse personnel.
"We were able to meet these demands by providing a thorough signage consultancy service and safety consultation at the planning stage which, following implementation of our recommendations, helps to ensure that Technology Supplies' warehouse operates as efficiently as possible."
This project typifies a modern, fast-paced warehousing and distribution operation.
Versatile labelling equipment is another essential link in the efficiency chain and Bradford-based Advanced Dynamics' success in the food and cosmetics markets has earned a contract with major manufacturer Pack Leader to become the exclusive UK distributor of its labelling, filling, capping and Induction sealing equipment. Advanced has already supplied specialist food companies Orchard Valley Foods and Divine Deli with Pack Leader's Elf-50 table top labelling units, while a leading contract cosmetics and toiletries manufacturer, Nicholas James (UK) Ltd, has purchased another from the range, the PRO-625 front and back labelling system.
Due to the current economic climate and the tighter legislation for accurate labelling of goods; pharmaceuticals, cosmetics, homewares and food and drink the demand has jumped for flexible and cost effective fully automated labellers that can handle a variety of container sizes, cartons and bottle shapes, whether glass or plastic.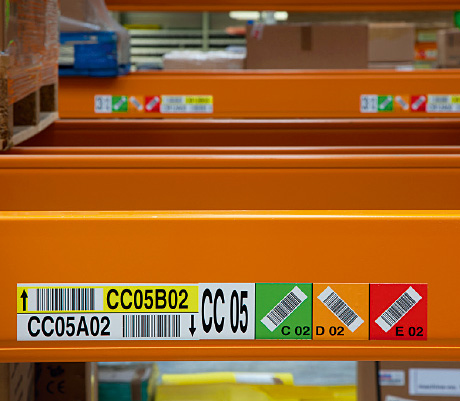 According to Advanced, Orchard Valley, Divine Deli and Nicholas James have all reported "significant production benefits" since installing the machines at their sites.
The company's managing director Malcolm Little says there has been significant interest in the range since it was launched at the end of 2011 and with further orders in the pipeline, signing an exclusivity deal with Pack Leader is "great news".
He added: "This is an eye-catching range of cutting-edge label applicators, ideally suited to meet the very demanding labelling standards now expected. We are proud to be confirmed as the exclusive UK distributor for Pack Leader.
"We believe this market-leading equipment can transform labelling in this country and help companies save money, improve productivity and reduce waste."