The search for innovative automatic solutions keeps carton producers hot on the heels of success.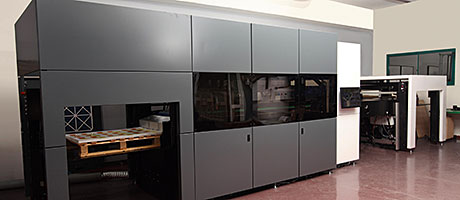 MANUFACTURERS who aim to improve their packaging methods expect modern machinery to deliver nothing less than reliability, consistency, and adaptability.
Add to that the demands of designers for more complex styles and it's easy to appreciate the challenges that confront equipment specialists on a day-to-day basis. They simply have to stay ahead of the curve in order to thrive in such a demanding and dynamic industry.
Automatic solutions must have the flexibility to accommodate all sorts of shapes, sizes, configurations and production speeds and in today's environmentally aware world users of cartons and carton board regard sustainability as a top priority.
Using wood from managed forests coupled with the ability to recover and recycle carton board offers the most effective all-round sustainable option.
For cartoning applications, this doesn't just mean using less packaging, it means using recycled material and lighter carton-board. The 'wraparound' sleeve is becoming more and more popular, with ready meal producers and packers leaning towards shaped carton sleeves. With clever design, this not only enables the consumer to view the product itself, but also represents a growing commitment to reducing packaging material.
Kliklok originally developed its Certiwrap 'wraparound' cartoning range to cater for the growing trend for sleeved chilled ready meals throughout Europe. However, over the years Certiwrap machines have been supplied to accommodate a much wider variety of products such as soup pots, yoghurt drinks, tinned fish, ice cream tubs, even kitchen sponges.
Kliklok is convinced Certiwrap cartoners offer not only the benefit of easy size-change and low maintenance, but an open design that provides high visibility and accessibility. Its ability to handle a range of wrap-around carton formats – including 'watch-strap' designs, shaped sleeves, economy styles and stand-up 'display' style packages – mean producers can switch rapidly from one product line to another – essential for any busy packing line.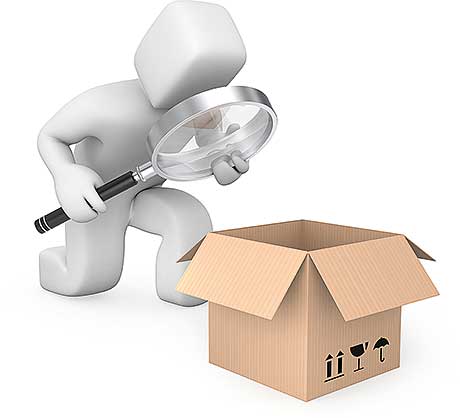 For more traditional end load cartoning, the firm developed an award-winning end load cartoner known as Celox. Since its launch Kliklok says the machine has attracted the attention of food producers worldwide including Heinz, Kraft, Nestle, Findus, United Biscuits, Sara Lee, McCain and Kerry Foods.
"With the benefits of rapid carton size change ability, easy access, user-friendly touch screen technology, plus the option to run end load cartons and five-crease sleeves on the same machine – Celox provides the flexibility and versatility so essential in a demanding production environment," says a spokesman.
Addressing the issue of reduced carton packaging, Celox incorporates Kliklok's patented rotary feeder – which positively pulls, rather than sweeps, the carton out of the hopper and transfers it into the flight chains in the same direction as the carton travel. In doing so, it gently pulls the carton into shape – reducing damage to the cartons, enabling recycled and lighter weight GSM board, to be run with confidence.
"This is great news for food producers – being able to automatically and efficiently run lighter board delivers the benefits of automated packaging without the negative environmental impacts associated with using traditional heavier carton board.
"The environmental debate calls for everyone to 'do their bit' and Kliklok is rising to the challenge by offering food producers the opportunity to pack their products in cartons with efficiency and profitability, yet with consideration for sustainability, renewable resources and waste reduction."
Other developments in the sector include an updated version of FFEI Ltd's 3D-Packager solution. The RealVue 3D Packager offers a complete 3D visualisation software tool for fast carton packaging design, building on the functionality of its predecessor by offering new features that the firm claims improve speed and lower costs.
Designed for the creative needs of brands, artwork designers, agencies, pre-press and converters, RealVue streamlines packaging design and development to improve product time-to-market, minimising dependence on physical mock-ups and reducing development costs. The solution works in synchronisation with Adobe Illustrator to simplify the creation of complex packaging design concepts, producing an interactive 3D visual which simulates all aspects of the structural design and special print finishing effects, including opaque white ink, foils, varnishes and specialised substrates.
RealVue allows real-time design that displays 3D visuals with a 360° view, allowing users to animate the folding process at the click of a button. Concepts, designs, and ultimately 3D prototypes, can all be shared with customers online.
Bringing digital technology to folding carton convertors represents a major shift in the market.
Another company that's pushing at the boundaries of technology is Highcon which has introduced an innovative digital cutting and creasing production solution for folding cartons.
With no requirement for a die, and job change-overs measured in minutes rather than hours, Highcon says the Euclid radically changes the business model for folding carton converters. Now converters are able to meet increasing customer demands for faster turnaround times and short run lengths as well as gain additional and profitable work from both new and existing customers.
The Euclid accepts work from common production design software packages thereby fitting seamlessly into current workflow environments.
"Bringing digital technology to folding carton converters represents a major shift in the market," says Aviv Ratzman, Highcon CEO. "The implementation of this new technology will create numerous new packaging opportunities for converters, packaging printers and brand owners."
Image: Highcon says the Euclid changes the business model for folding carton converters.