DIAGEO'S status as a world-renowned operation means companies throughout the world are eager to do business.
Manchester-based contract packer AKW is one firm fortunate enough to count Diageo, and a list of other high profile names, as a valued customer.
While the drinks giant is spending millions on improving its UK operations, AKW is making a significant investment of its own.
The company, whose customers also include L'Oreal, P&G, Unilever, Kellogg's and Heinz, has just spent £35,000 in a clean room facility at its Trafford Park headquarters – a move it hopes will further strengthens its position as one of the UK's leading contract packers.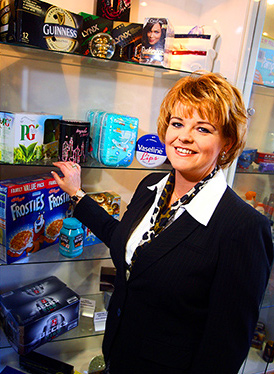 The addition of the 1,500 sq. ft. BRC accredited facility comes just two months after the company invested £150,000 in the highest specification steam sleeving machinery in the UK.
Rebecca Davies, (pictured) head of its contract packing division, said: "Our intention is very simple – we want AKW to be the leading player in the UK contract packing market.
"To do this we are investing in technologies and facilities that enable us to offer the very best service to both existing and potential clients and I am confident that the benefits of this strategy will quickly become apparent."
The clean room features full air extraction and purification technology, an air lock and shower room. When utilised in conjunction with AKW's stringent operational processes, the firm says it delivers complete contamination control, protection against external sources and product integrity from the start of a project to its completion.