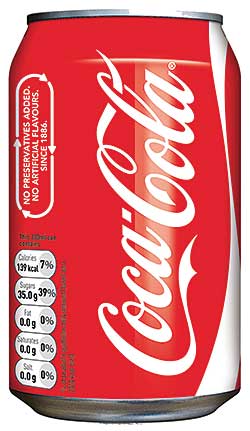 COCA-Cola Enterprises Ltd (CCE) has injected £5.4m into its East Kilbride plant as part of a multi-million pound investment across three UK sites.
The funds are expected to go towards a number of projects at the South Lanarkshire facility including the introduction of a new energy-efficient SIDEL SB0 20 bottle blowing facility that will produce lightweight PET bottles, reducing the amount of PET required, and a state-of-the-art ACMI Fenix 165 packaging machine that removes the need to use cardboard in the packaging of multi-pack products.
UK managing director Simon Baldry said the investment at its East Kilbride, Wakefield and Sidcup manufacturing facilities forms a crucial part of its strategy to grow its business whilst reducing the impact of its operations on the environment, with sustainable innovation at the heart of the £50m programme.
He said: "We are committed to manufacturing in this country and are proud that 95% of what we sell is made in Great Britain. The £50m investment is crucial to developing our business in line with our fundamental objective to grow more, while minimising our impact on the environment."
We are committed to manufacturing in this country and are proud that 95% of what we sell is made in Great Britain
Approximately £30m is being invested in a new automated warehouse at Wakefield – said to be the largest and most environmentally efficient bottling plant of its kind in Europe.
Since 2009 the site has sent zero waste to landfill and has recently been certified to the challenging new international energy management standard, ISO 50001 by SGS United Kingdom Ltd.
The new facility will increase Wakefield's storage capacity by 102% which means that products manufactured at the site will be delivered to customers directly, rather than via external warehouses, saving approximately 500,000 road miles per year.
An investment of £15m is boosting production capabilities at CCE's Sidcup site; a new canning line will raise the site's capacity by an additional 20 million cases of product per year.
Innovations in the technology used on the new canning line mean that it will use 20 %less water, and it will help reduce the site's carbon footprint by 610 tonnes in 2012.