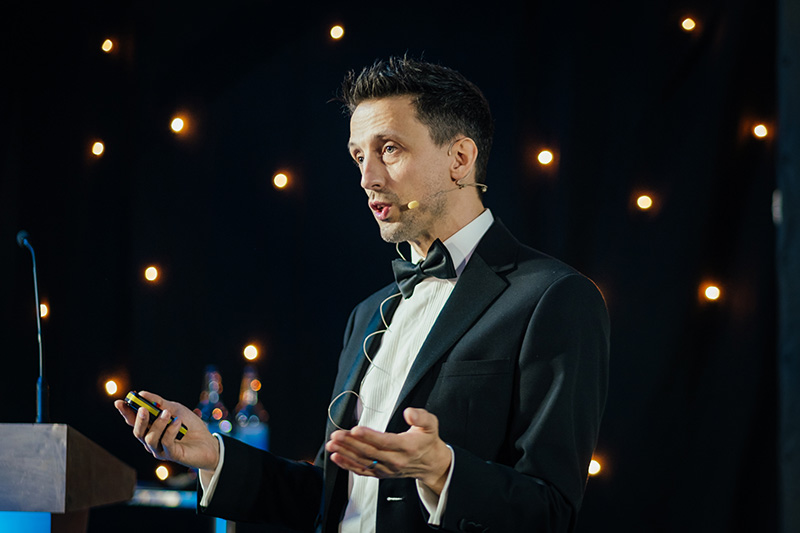 ORGANISERS of Packaging Innovations & Empack have announced the first names to be included in the speaker line-up when the event returns to the Birmingham NEC from February 21-22, 2024.
A timetable of talks will be spread across three stages throughout the event, vowing to bring together some of the leading experts from the present and future of the packaging industry.
Ben Edmonds, who spent 12-and-a-half years at the cutting edge of product innovation and as principal engineer at Dyson, will share his insights. The self-styled 'cardboard ninja', who has already addressed the MoD, Airbus, and a convention of 350 headteachers this year, will spearhead what organisers Easyfairs said promises to be an 'unmissable class of 2024'.
Fraser Doherty MBE, who started his business career at age 14 making jam in his grandmother's kitchen and went on to become the youngest-ever supplier to a major supermarket, will explain his approach to product development and innovation. In the summer of 2013, Doherty co-founded Edinburgh-based Beer52, inspired by a road trip that took him all over the world in search of the best beers. As co-founder and CEO he now presides over one of Scotland's fastest-growing startups with more than 200,000 customers.
Former packaging designer turned principal lecturer of the UK's only packaging degree apprenticeship course, Peter Macqueen, will outline where he thinks packaging is headed, while Tom Barton will tell the story of how the sustainably minded Honest Burgers restaurant morphed from a humble marquee with a griddle and fryer to a 30+ site 'better burger' powerhouse.
Zero waste pioneer and founder of Unpackaged, Catherine Conway, will discuss the UK Refill Coalition's first in-store trial at Aldi to reduce single-use plastic waste, while Margaret Bates of OPRL will impart the wisdom of more than 30 years spent in the world of waste management and recycling.
"From a cardboard ninja (Ben Edmonds) and Jam Boy (Fraser Doherty MBE) to the man charged with shaping the future of the packaging industry, this already has the making of one of the most enlightening and thought-provoking line-ups that we have ever put together," said Easyfairs' community & content manager, Parisa Maleki. "This announcement is a real statement and we're so pleased that we've been able to deliver another stellar line-up, particularly on the back of London Packaging Week, which was incredibly well received.
"It will, quite literally, stop you in your tracks and force you to think about where we are headed, and what the future could look like for producers, retailers, brands, and the supply chain that stitches everything together.
"When you combine more than 330 suppliers and over 6,500 visitors looking for packaging solutions for a range of industries, including food and beverage, food service, FMCG, beauty and personal care, and pharmaceuticals, with unrivalled networking opportunities, a schedule packed with insightful talks, and the fact it's free to attend, it's easy to see why, for many, it has become an unmissable event."