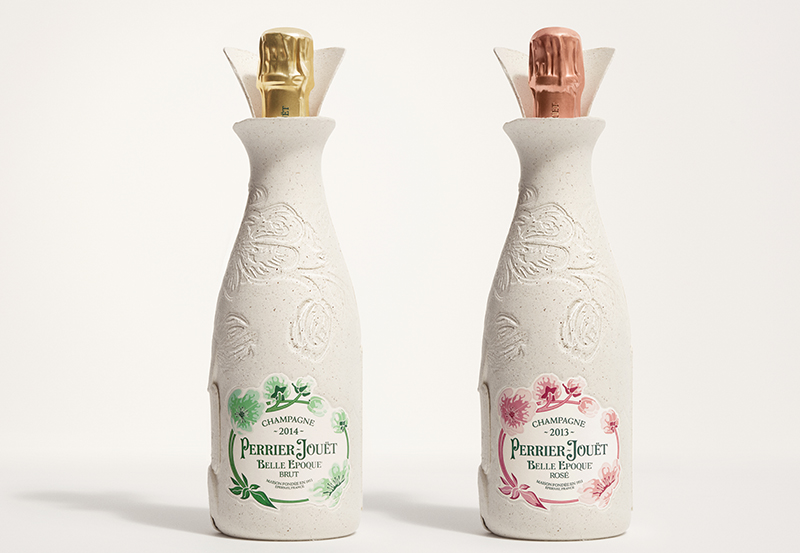 JAMES Cropper is celebrating after winning seven accolades at the Pentawards, including four gold awards for the papermaker's collaborations with Perrier-Jouët, Dom Ruinart and Off-White.
The Perrier-Jouët Belle Epoque 'Cocoon' gift wrap scooped two awards. The eco-designed gift wrap blends paper pulp and vine shoots to craft a box that is said to marry beauty and environmental responsibility without compromising on quality.
James Cropper's partnership with Maison Ruinart also earned the firm a gold award. The chalk wrap design 'revolutionised' the champagne market, offering a 'fresh facet of innovation' to encase the bottles.
In beauty packaging, James Cropper clinched another gold award for its 'Paperwork' range designed for Off-White. This four-piece pulp box, used for fragrances, nail polish, or make-up, is crafted from mono-materials and produced using 100% green energy.
The Kendal-based team at James Cropper also secured a silver and bronze award for its work with Lancôme, and a bronze for the company's own packaging concept, which showcases the design possibilities of moulded fibre.
The wins have taken place during a 'transformational' year for the business, which saw the group's Speciality Paper business combine with Colourform, the moulded fibre innovation to form the new Paper Products division, now led by MD Richard Bracewell.
Richard Bracewell said, "We're delighted to have received such wide-reaching recognition at one of our industry's premier events. Delivering innovative solutions to help our customers achieve their environmental goals is our passion; aligning with our own ambitions to do better. For example, our robust decarbonisation roadmap is a progressing well towards cutting natural gas usage by 25% by 2025 and achieving net zero by 2050 across the entire supply chain.
"From the world's first technology to upcycle used coffee cups to the industry-leading incorporation of used jeans into fully recyclable paper for packaging, transforming waste into beautiful paper and packaging is at the core of James Cropper's vision. Our FibreBlend Upcycled Technology team is focused on perpetual sustainable fibre innovation, and these award wins further establish our position as a global leader in luxury packaging and paper products."