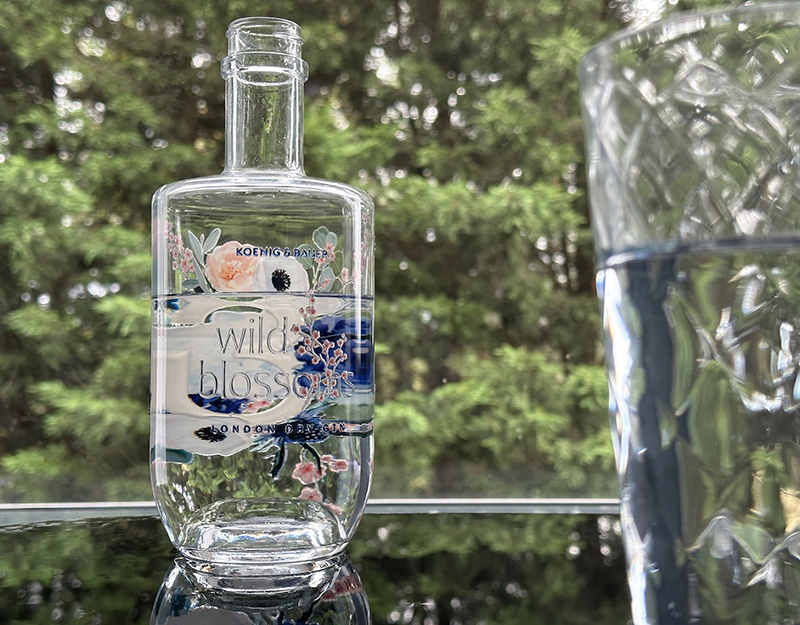 PRINTHEAD and inkjet technologies manufacturer Xaar is celebrating a decade of collaboration with decorative print machine manufacturer Koenig & Bauer Kammann.
Headquartered in Loehne, Germany, Kammann specialises in the decoration of glass, plastic and metal containers, including spirit and soft drink bottles, drinking glasses, cosmetics and hygiene packaging, cans and containers.
The business began looking at developing a digital printing machine back in the early 2010s. When searching for a partner in digital inkjet, Xaar said its 'reliable, durable and high quality' printheads made it the 'obvious' choice.
Over the last 10 years Xaar added that its printheads have enabled Kammann to deliver the 'quality and results' its customers demand from decorative digital print applications. This continues today, with Xaar's latest printheads, including the Xaar Nitrox, meeting the digital print needs for Kammann's K15 and K20 product family of decorative packaging machines.
Kammann's digital printing process allows the application of individual, personalised, and photorealistic print images on a variety of substrates and product packaging shapes, including round, oval, conical, flat and square. Articles with a diameter of up to 120mm and a length of up to 450mm can be decorated with a maximum print height of up to 210mm. Kammann also offers individual solutions for customers to expand the article size range of printability.
The contactless digital print process enables printing on many different article surfaces, which cannot be decorated with a screen-printing process.
Matthias Graf, Kammann's MD, said, "Our long-standing relationship with Xaar goes beyond that of customer and supplier. The past decade of innovative collaboration has allowed us to develop our digital printing solutions to achieve outstanding print quality for packaging.
"The combination of Xaar's printheads with our machines has helped drive the innovative and revolutionary process of digital printed relief that our customers now benefit from, for the exceptional embossing of their premium packaging."
Graham Tweedale, COO at Xaar, added, "Xaar is incredibly proud to have been a trusted partner of Kammann for over 10 years. Our collaboration is pushing the boundaries of digital print technology in packaging. We look forward to continuing to develop our relationship, providing our world-class printheads, technologies and support as part of Kammann's innovative digital decorative packaging solutions."