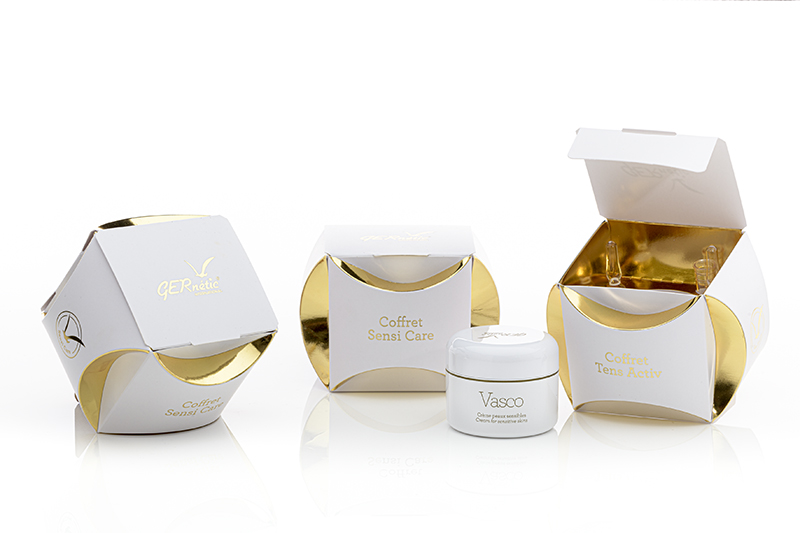 THE winners of the 2023 European Carton Excellence Awards (ECEA) have been announced in Seville, Spain.
Hosted by Pro Carton – the European Association of Carton and Cartonboard Manufacturers – and the European Carton Makers Association (ECMA), the awards celebrate innovation within the sustainable carton packaging industry.
Spain-based Alzamora Group's three-dimensional spherical packaging solution for beauty brand GERnétic was crowned Carton of the Year, whilst Graphic Packaging International's Boardio fibre-based pack for Perfetti Van Melle Mentos gum triumphed in the Public Award, as well as taking home the Sustainability Award.
All ECEA entries were judged according to various criteria, spanning graphic and structural design, production techniques, cost-efficiency, ecology, sustainability, innovation, safety and convenience.
The Carton of the Year winner was said to combine 'high-end luxury' with a 'unique and structural' design. Alzamora Group crafted the GERnétic packaging solution from a single piece of Stora Enso virgin fibre cartonboard.
Commenting on the Carton of the Year, the jury panel said, "GERnétic is an expertly designed package: a lot of skill is required to create a three-dimensional spherical shape from just a single piece of cartonboard without the use of any glue. This is the perfect demonstration of how you can achieve incredible results with cartonboard."
Taking home both the Public Award and Sustainability Award, the Boardio fibre-based pack developed by Graphic Packaging International was described as marking a 'significant breakthrough' in the confectionery industry. The design – crafted from Holmen Iggesund and Stora Enso virgin fibre cartonboard – introduces the concept of a paperboard bottle within the chewing gum category.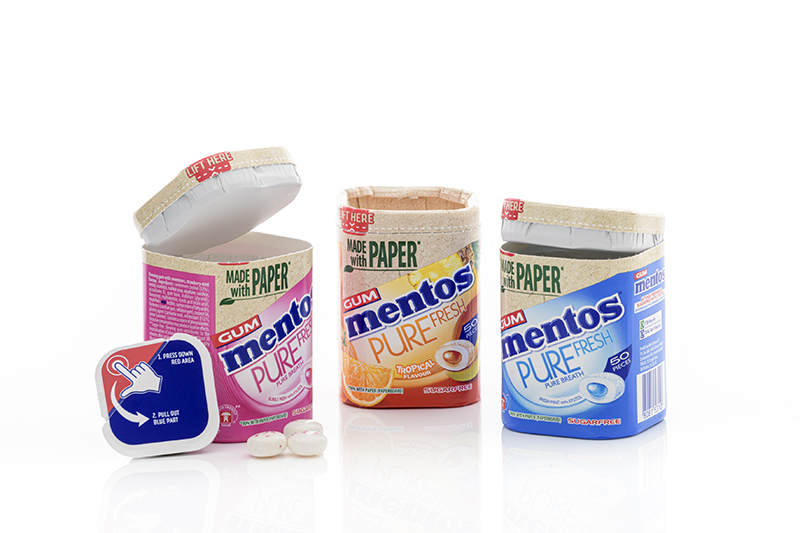 Recent regulations on plastic reduction in premium beauty products – such as transparent film – prompted Edelmann Group to develop Mary Cohr. It won the Innovation Award thanks to an opening that demonstrates tamper evidence using only Sappi virgin fibre cartonboard. The pack eliminates the need for film wrapping through its coloured dot system on each flap.
Elsewhere, Lucaprint collected the General Packaging Virgin Fibre award for its Dainese Packaging Kit Replacement. Using Stora Enso virgin fibre cartonboard, Lucaprint developed a specialised solution for three types of its sports protection replacement products that exhibits a 'clean and minimalistic' appearance.
Van Genechten Packaging's ECOCLIC folding carton for Procter & Gamble won the General Packaging Recycled Fibre award. This design, formed from MM BOARD & PAPER recycled cartonboard, tackles the challenge of replacing a plastic tub with a sustainable alternative. The design is said to optimise logistics by being delivered in a flat, pre-glued state, but also comprises of just two components – the tray and hood – to reduce complexity in the supply chain. The integration of the child-safe closure provides a satisfying 'click' sound, serving as confirmation when closing the packaging.
Posson Packaging's KEVAS – RHUM ARRANGÉ cube rum case won the Food & Drink Virgin Fibre award. The pack is made entirely from FOLBB virgin fibre cartonboard and can hold up to four glass bottles of rum.
McDonald's Delivery Cuff, developed by Huhtamaki using recycled MM BOARD & PAPER cartonboard, won the Food & Drink Recycled Fibre award. The solution for the secure delivery of McDelivery items was said to offer a 'creative, fresh and cohesive sustainable solution to ensure safe uncontaminated delivery'.
Winfried Muehling, head of marketing & communications at Pro Carton, said, "The European Carton Excellence Award continues to recognise excellence in packaging design, innovation, and sustainability, and I wish to personally thank and congratulate everyone who submitted their creative designs. We received a record number of submissions, over one hundred! This makes the ECEA the most relevant carton packaging competition in Europe, where you truly compete with the best of the industry. This year's winners have created pioneering packaging solutions for products that resonate with consumers, who are now prioritising sustainable choices when purchasing products."