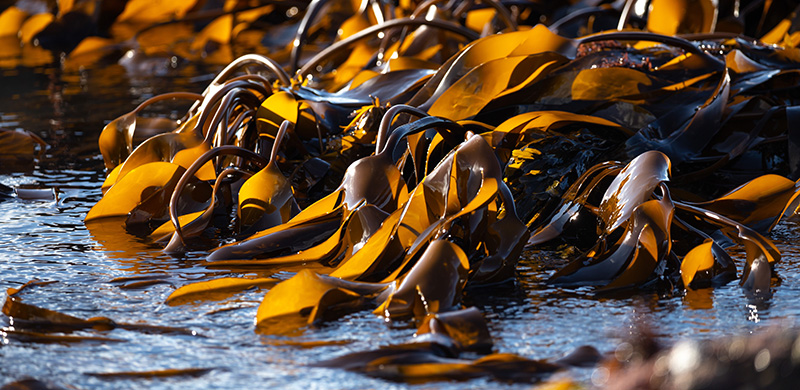 OBAN-based Oceanium has secured $2.6 million in funding to scale up its technology in order to meet market demand for its seaweed ingredients and material.
Impact platform Builders Vision led the funding round, with additional investment from existing investors including the World Wildlife Fund and Green Angel Ventures, as well as 'several' new investors from Asia, Europe, and America.
The organisation uses a 'highly technical' biorefinery process to extract 'maximum value' from seaweed, which is used to produce materials for packaging, as well as for health and cosmetics, food ingredients, and the textiles markets.
Explaining that seaweed farming is a regenerative form of aquaculture and has the potential for numerous environmental, economic, and societal benefits, Oceanium said its biorefinery model provides a path for a scaled seaweed industry to contribute to food security and supply as a volume buyer of farmed seaweed.
The new funding will be used to commercialise its food ingredients and nutraceutical products, as well as the continuing development of 'innovative' materials, and complete the preparations for the 'shovel-ready' installation of a scaled seaweed biorefinery. The organisation added that the biorefinery will meet market demand for versatile ingredients and its 'growing list' of B2B customers/
Karen Scofield Seal, CEO and co-founder of Oceanium, said, "Oceanium is about building partnerships with all of our stakeholders from suppliers to commercial partners and, of course, our committed and supportive investors; we are grateful for the ongoing confidence from the impact investment community. This investment led by Builders Vision will allow Oceanium to scale its proprietary technology to meet the growing demand for its innovative seaweed products and to drive systemic change by contributing towards food security, people health and ocean health."