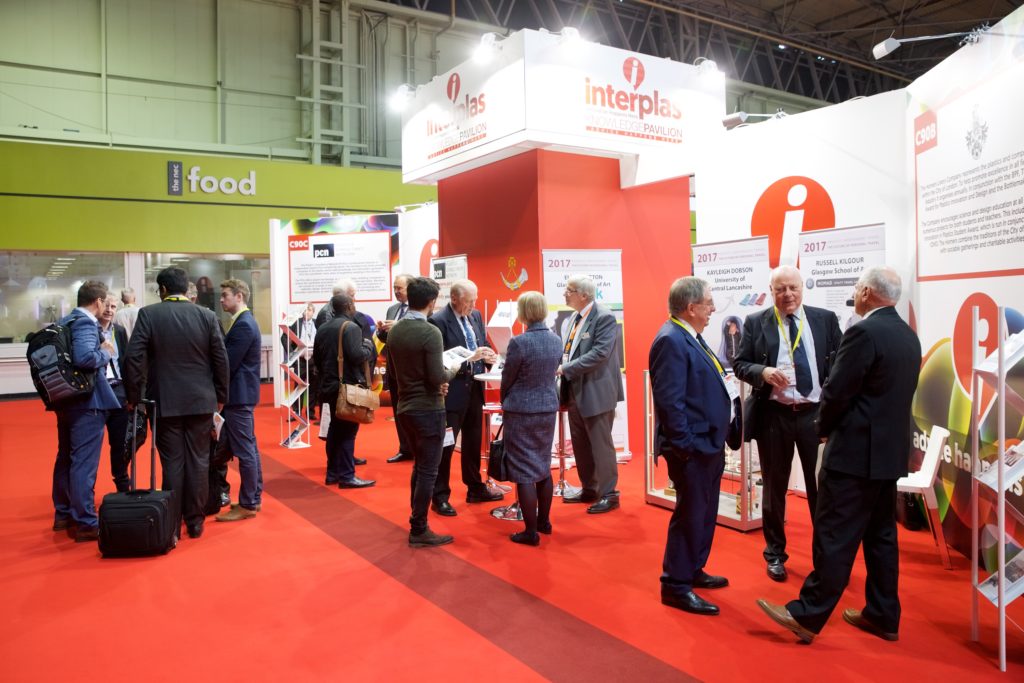 OVER 530 exhibitors are gearing up for Interplas, which will return to the NEC, Birmingham from September 26-28
This year's event is a celebration of 75 years of Interplas and its forerunners. The exhibition will feature a host of conference sessions and features designed to elevate UK manufacturing's knowledge of the latest plastics technology from around the globe.
Exhibitors include Arburg, Engel, Krauss Maffei, Wittmann Battenfeld, Sepro, Mouldshop, TH Plastics, Bole, Summit Systems, Borche, Haitian, Motan Colortronic, Simoldes, UK Extrusion, Negri Bossi, Billion, Piovan, Bausano, Ultra Polymers, Hasco, Distrupol, CMS, Fanuc, Albis, Snetor, BMB Spa, Campetella, and United Polymers.
Duncan Wood, CEO of Rapid News Group, the organiser of Interplas, said, "The £27 billion UK show since 2002, Interplas 2023 will be an edition that befits a 75th birthday celebration. There is a growing buzz across the industry, on social and in conversations that tells you Interplas is around the corner. The show floor is going to be packed with innovation and visitor registration is flying along well ahead of previous editions, if you are involved in any way in the plastics industry then you have to be at the NEC at the end of the month!"
Ian Taylor, MD for conventions & exhibitions at the NEC Group, added, "Interplas was one of our very first shows at the NEC when we opened in 1976, so we're delighted to see it go from strength to strength as the UK's definitive and leading plastics event. We'd like to wish everyone connected to Interplas a very happy 75th year, as we welcome this year's event to the NEC on 26th September. We know the event will facilitate valuable trading opportunities for hundreds of exhibiting businesses, as the plastics industry comes together to showcase new products, machines and ideas."
Features visitors will gain access to include:
Interplas Insights Conference
The conference programme will explore a range of themes and challenges facing the plastics industry. With a new purpose-built theatre, speakers will take to the stage to present the latest in recycling, materials, digitalisation, regulation and more. There will also be interactive sessions, offering the opportunity to engage with speakers. Many of these sessions are led by associations from the plastics industry. View the full conference programme here.
The Introducing Stage
This stage will host a programme of speakers across the plastics sector. These sessions are described as 'perfect' for attendees wanting to find out the latest innovations in moulding and forming, materials, automation, software, and inspection.
Knowledge Pavilion
The Knowledge Pavilion provides an opportunity for visitors to gather information and network among influential organisations in the British plastics industry. Representatives from various groups, including RECOUP, the Polymer Machinery Manufacturers and Distributors Association (PMMDA) and the Institute of Materials, Minerals and Mining (IOM3), will be on-hand to discuss R&D, training, regulation and the future.
75@75
The plastics industry has undergone several transformations over the past 75 years. Throughout this journey, certain individuals have been impactful in driving change and innovation. To coincide with the 75th anniversary edition of Interplas, organisers have invited nominations of individuals who have made a significant impact to the UK plastics industry. The 75 names will be announced at Interplas 2023.
All-in-One Digital Platform
Visitors and exhibitors will get access to the new event hub and app, designed to improve event experience and plan time efficiently. This smart technology will allow attendees to connect and engage with the community, get personal recommendations using AI technology, and also schedule meetings with exhibitors and speakers.
Philip Law, director – general of the British Plastics Federation, commented, "Interplas is the national showcase for the UK plastics industry. If you're serious about doing plastics in the UK, you've got to be here.
"The BPF is excited to be both exhibiting and moderating talks at the 75th anniversary of Interplas – a show we have had a long relationship with. The BPF is celebrating an equivalent milestone this year. It is our 90th anniversary. We encourage our members and all those with an interest in the BPF's activities to come and visit us during the show."
You can register for Interplas at interplasuk.com.