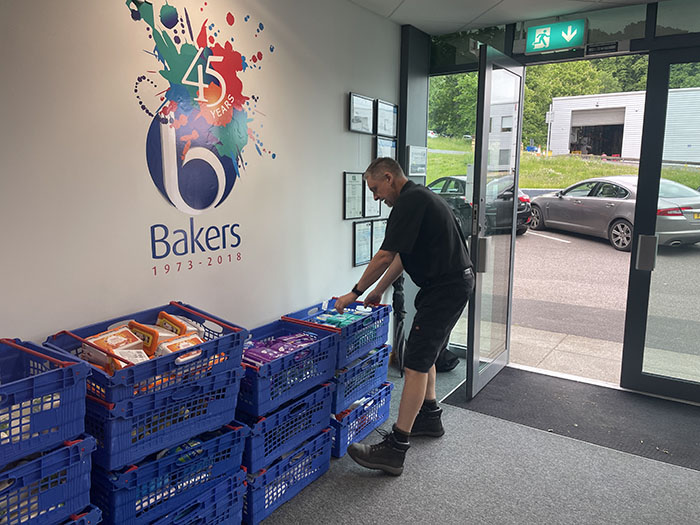 BAKER Labels is marking its 50th anniversary with the launch of the Bakers Foundation and a commitment from MD Steve Baker to donate a fixed percentage of annual profits to charities and good causes.
For the financial year which ended in August, the total the firm donated to good causes was £150,000.
Since moving to Brentwood in 2011, Bakers revealed it has placed a huge importance on charity and the community. This has been through financial donations, fundraising, volunteering, sponsorship and supplying printed material.
For the milestone anniversary, Steve Baker wanted to add 'more structure and commitment' to the charity contributions. The Bakers Foundation is a new sector of the company with the sole focus of donating a fixed percentage of profit every year to various good causes.
For the inaugural launch of Bakers Foundation, £150,000 was shared amongst multiple charities including Kids Inspire, SNAP, Brentwood Foodbank, Billericay Foodbank, Aching Arms, Wipe Away Those Tears, Brentwood Theatre Trust, POD Charitable Trust, and Challenging MND.