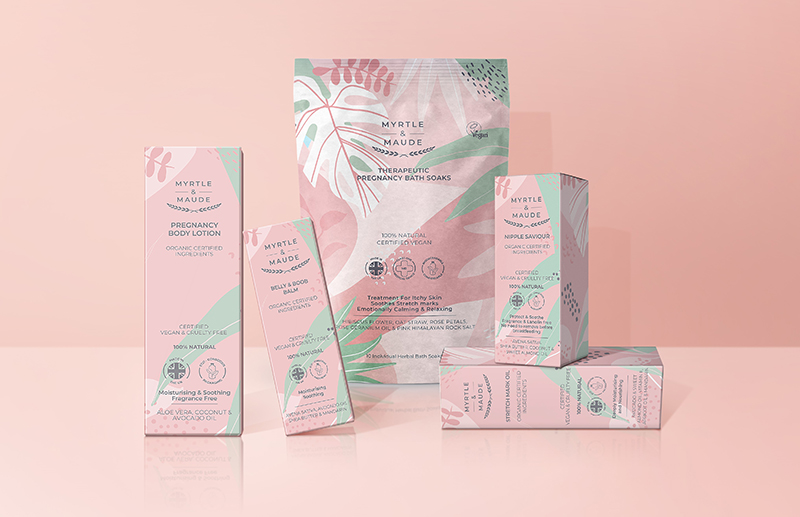 CARTON manufacturer Falconer Print & Packaging has worked with Myrtle & Maude to develop 'stand-out' packaging for a new pregnancy skincare range.
Since its launch in 2017, Myrtle & Maude has provided natural remedies designed to alleviate morning sickness. Over time, the firm has expanded its range to address various aspects of pregnancy, including fertility, conception, postpartum care, and breastfeeding.
To create the packaging for the new skincare range, Falconer used Algro Design, which is described as a 'premium' one-side double-coated solid bleached cartonboard. The cartons were printed CMYK, featuring a matte finish on the coated side. The design options included a reverse tuck end (RTE) or a 2-part lid and base configuration.
Julia d'Albert-Pusey, Myrtle & Maude's founder, said, "As a trusted packaging supplier, the team at Falconer are always very innovative. From email through to production, the whole project is handled seamlessly and they always keep you updated with progress. I can't recommend them highly enough."
Falconer's Colin Pow added, "This project showcases our solution-focused mindset, where we relentlessly pursue innovative and effective approaches to address customers' needs. As with all our assignments, we strive to deliver nothing short of the highest quality of service and products."