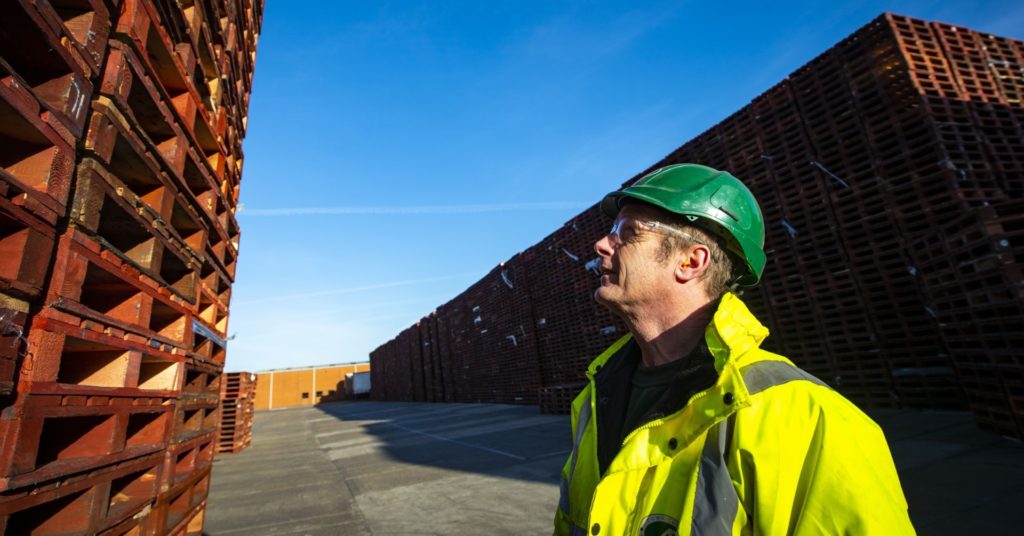 WOODEN pallets provider IPP has launched a campaign to raise awareness around the value of pallet recovery.
Any pallet that is lost from IPP's pool has a negative impact on sustainability, as its replacement requires the use of fresh timber, while returning pallets to its pool improves supply chain efficiencies and supports the circular economy.
The Coventry-based company has developed a custom app that can be used to report pallets that are currently out-of-network.
Shelley Harris, commercial director of IPP, explained, "The success of a sustainable and efficient pool depends on making sure pallets stay in our pool and are used in an optimal way. Lost pallets undermine the circular pooling system; for example, if they are used to store overstock in a warehouse, or if their whereabouts are unknown due to poor data management, the efficiency and sustainability of the pooling system is jeopardised.
"Pallets are an essential part of supply chains and a lack of pallets impacts all stakeholders in that supply chain, from producer to retailer, and ultimately to a consumer when their products are unable to reach the retail shelf. Therefore, IPP is calling on all customers, retailers and stakeholders who use our pooling system to ensure pallets are returned as soon as possible after usage.
"This enables us to ensure our pooling system remains efficient and sustainable and that all participants in the supply chain benefit."
IPP, which is part of the Faber Group, provides reusable pallet and box pooling services across Europe for fast moving consumer goods and industrial supply chains, operating a pay-per-use model over ownership.