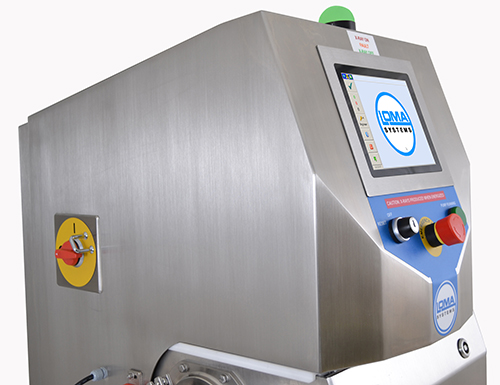 LOMA Systems has introduced a new product into its Pipeline portfolio with the launch of a 4" option.
Described as 'perfect' for inspection of pumped and free-flowing applications, such as large-formed hams and gammons, the product complements Loma's Pipeline family, which is already available with product pipes of 2.5 and 3".
Following customer feedback highlighting the need for a product with 4″ couplings and higher throughput, Loma explained that it redesigned the Pipeline's inlet and outlet manifold to accommodate the increase in diameter. The x-ray section is now rectangular, which changes the shape of the contents passing through the system, rather than compressing them. Additionally, the feed to the x-ray section is on a gradual incline to aid flow and reduce back pressure.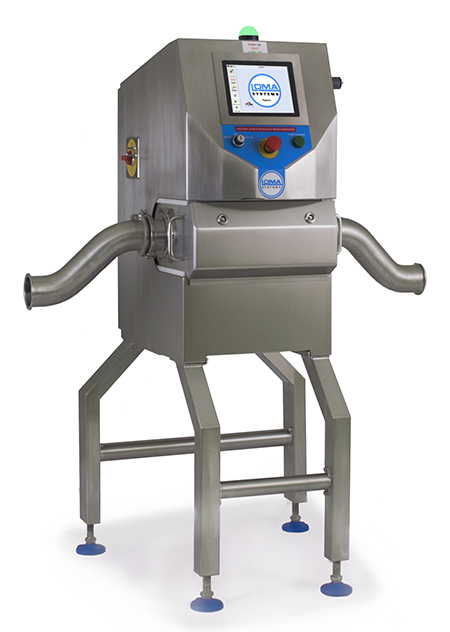 The new X5 4″ Pipeline includes all the standard features from the X5 range, but also has upgrades from the previous-generation model including a removable cassette for easy cleaning, integrated safety sensors and a capacitive 8" touchscreen.
The X5 can be used for a variety of applications and can detect contaminants including bone, ceramic, glass and dense plastics as well as stainless steel, ferrous and non-ferrous metals.
"The addition of the new 4" X5 Pipeline shows Loma's continued commitment to developing new and innovative inspection systems to meet industry needs," said Loma's Toby Kemp, director of marketing and innovation. "Listening to customers is key to understanding their pain points, enabling Loma to develop new products that not only create added-value, but also help build on our heritage."