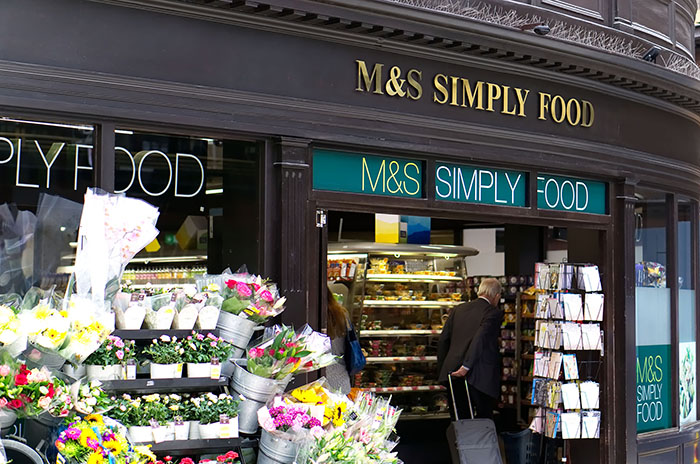 MARKS & Spencer has replaced 'use by dates' across its RSPCA Assured Select Farms British milk with 'best before' dates in a bid to cut food waste.
The retailer said that customers can 'use their judgement' before throwing away milk that may be 'too good to waste', adding that a combination of improved shelf life and overall quality of milk in recent years has allowed it to make the change.
Set to be rolled out across all M&S stores from this week, the supermarket said it is the first retailer to offer 'best before' labelling on fully recyclable milk bottles and comes at a time when its Family Matters Index revealed that 72% of UK families are taking steps to reduce household waste.
UK homes are estimated to waste over 490 million pints of milk a year according to WRAP, and M&S said it is making the change to help its customers avoid unnecessary waste without any impact to its quality.
Catherine David, director collaboration and change at WRAP, said, "Milk is the third most wasted food in the home behind potatoes and bread, with around 490 million pints poured down the drain every year – 18 and a half per household – worth £270 million. The main reason is not drinking before the use-by date.
"By changing its British and organic fresh milk to a Best-Before date, M&S is instantly helping its customers save money and cut waste by giving them more time to consume the milk they buy. WRAP's joint Best Practice with the Food Standards Agency, Defra and Dairy UK states to only apply a use-by date when required for food safety reasons, and it's fantastic to see M&S – a Courtauld 2030 signatory – making this switch. This type of change to labelling is fundamental in helping people reduce household food waste, which currently tops more than 6.6 million tonnes each year across the UK."