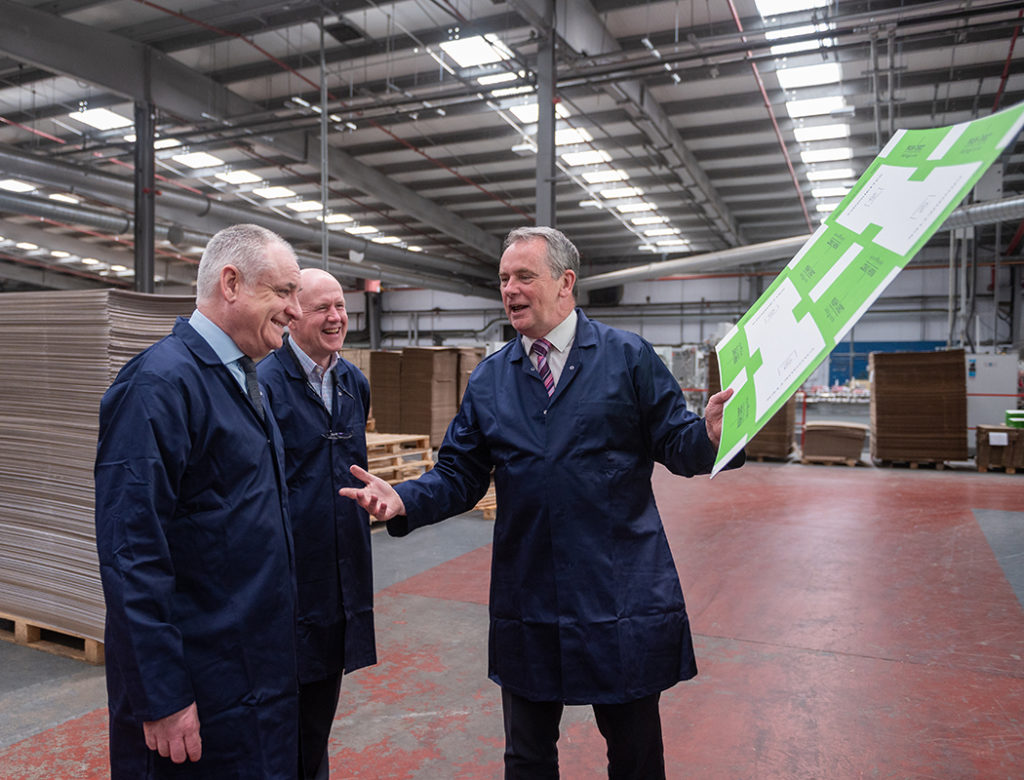 SCOTLAND'S minister for small business, trade and innovation has officially opened Cullen Eco-Friendly Packaging's new factory extension in Glasgow.
Richard Lochhead MSP visited the expanded premises, which will help Cullen meet growing demand for sustainable packaging solutions.
Cullen secured a £425,000 grant from Scottish Enterprise, which has contributed towards the expansion and helped create 34 new jobs and safeguard 20 existing ones. This takes the number of employees to 189.
Cullen won the 'Low Carbon Manufacturing Challenge Fund' in recognition of the company's mission to lower emissions. The firm revealed it has replaced 1.2 billion pieces of plastic packaging with compostable alternatives since 2020, developing 'unrivalled capability' to replace plastic with moulded fibre solutions in just one month.
David MacDonald, owner of Cullen Eco-Friendly Packaging, said, "Global demand for sustainable alternatives to plastic is soaring, and our Glasgow-headquartered firm is becoming a global leader in the space. We use moulded pulp to make compostable packaging for the world's leading retailers, consumer electronics companies, food and drink chains and health services.
"Our innovation approach is to do everything in-house from design to creating our own machines, to turning waste into new packaging and manufacturing at mass scale. So this grant win will help to spur our growth, and put British sustainability manufacturing on the global map."
Neil Francis, MD for major projects at Scottish Enterprise, added, "Helping innovative Scottish companies to seize the opportunities in the battle against climate change is a real area of focus for Scottish Enterprise. There can be few better examples of this than Cullen, which has been in operation for over 100 years and is now using its expertise to adapt to the industries of the future."