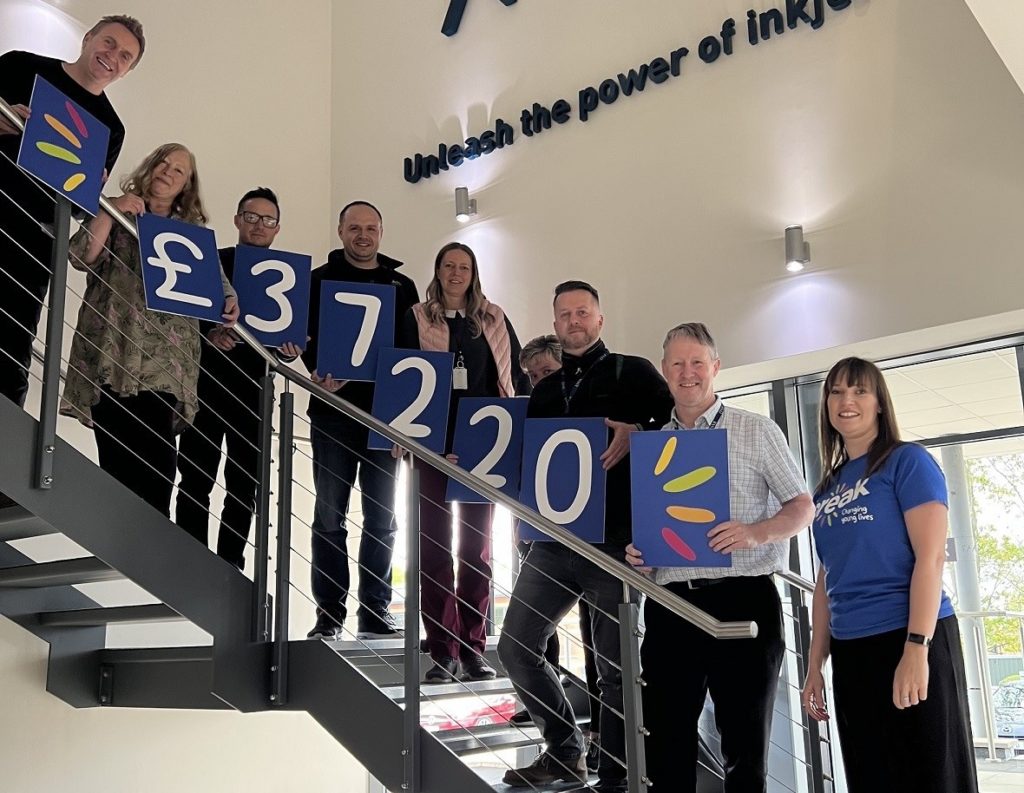 INKJET technology specialist Xaar has raised over £37,000 in the first year of its charity partnership with Break.
Employees raised £18,610, which was matched by a donation from the company.
Break was chosen as Xaar's charity partner in April last year. Xaar Group UK employees have taken part in a range of fundraising activities including golf days, half-marathons, sweepstakes, cakes sales, a sponsored silence and the Three Peaks Challenge.
Working across East Anglia, Break makes life better for children and young people on the edge of care, in care and leaving care. The charity provides a safe and resilient home, therapeutic services and life-changing opportunities.
The donation from Xaar will be used on a range of initiatives from help towards independent living and employment pathways, to offering volunteer mentors or confidence-building opportunities.
Rachel Cowdry, CEO at Break, said, "It has been a privilege working with Xaar to reach this phenomenal fundraising total for Break. We've loved getting to know the Xaar team and we have been incredibly inspired by the generosity, kindness and dedication they have shown.
"The money raised by will go towards making brighter futures for vulnerable young people in the region and everyone at Break is really looking forward to continuing our partnership with Xaar over the next two years."
Xaar Group's second year of fundraising for the charity is underway with many challenges planned in upcoming months including a skydive.
Neil Ross, sustainability manager at Xaar, added, "We are so pleased to have been able to raise such a significant donation for our charity partner, Break. I am incredibly proud of everyone at Xaar who have taken the time to get involved and donated for such an important cause. Over the course of the next two years, our hard work will continue, with plenty of fundraising activities planned."