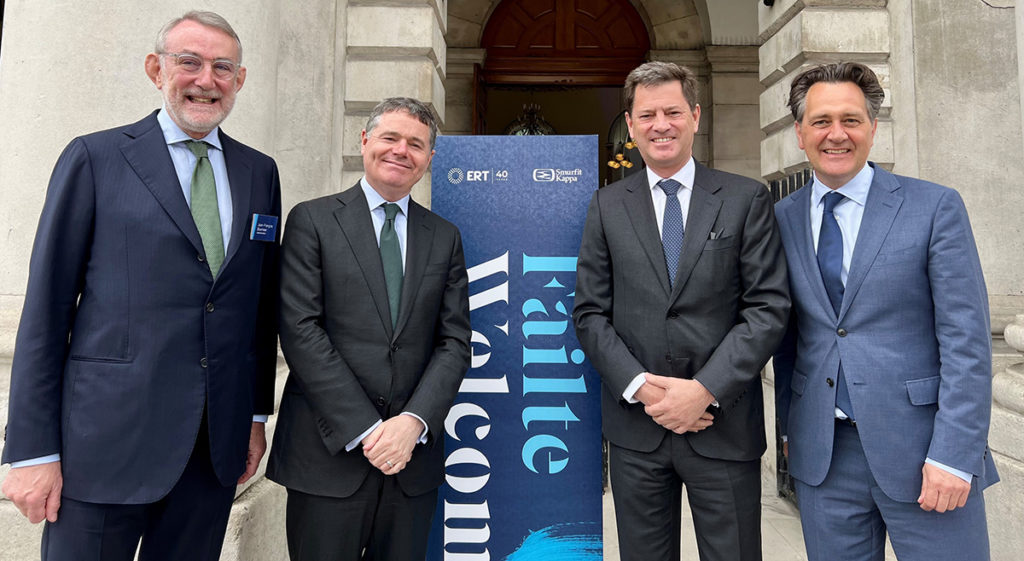 SMURFIT Kappa's group chief executive, Tony Smurfit, recently welcomed top European business leaders in Dublin to discuss initiatives aimed at strengthening the region's competitiveness.
The event was one of two plenary sessions that the European Round Table for Industry (ERT) holds annually. Discussion topics included energy transition, climate change and innovation.
The summit included a meeting with Taoiseach Leo Varadkar at Dublin Castle and a session with Paschal Donohoe, president of the Eurogroup and minister for public expenditure and reform.
The companies that make up ERT have combined revenues of over €2 trillion and provide around five million direct jobs globally. Guests at the Smurfit Kappa-hosted event included CEOs and chairs from businesses including Airbus, Ericsson, GSK, Heineken, Iberdrola and Saint-Gobain.
Speaking after the event, Tony Smurfit said, "I was honoured to host European business leaders at this ERT plenary session. Our businesses are critical to unleash Europe's full potential to bring economic and social benefits while delivering the green transition.
"Smurfit Kappa leads the European market in sustainable packaging and we are committed to supporting Europe's climate goals with a product that's renewable, recyclable and biodegradable at its heart. It was a pleasure to welcome my fellow ERT members and several FTSE100 peers to Dublin."