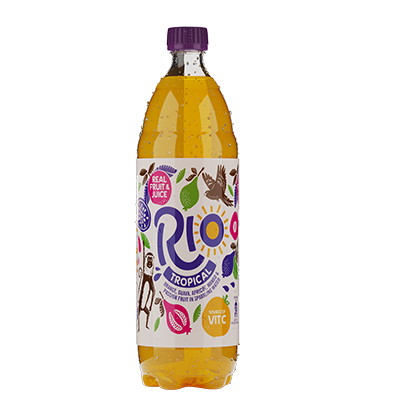 RIO Soft Drinks is launching its original tropical drink in a 1.5 litre bottle in a bid to tap into the 'surge' in popularity for drinks in take home formats.
The company revealed that, according to research, 40% of fruit carbonated shoppers buy a 1.5/2 litre drink once a week or more. With this increasing consumer appetite tipped to grow stronger, Rio has jumped at the opportunity to launch a pack-size that meets consumer demands.
Adrian Hipkiss, marketing and international business director at Boost Drinks and Rio, said, "Considering the rising popularity of take drink home formats, which have grown 13.5% since last year, we felt there was a gap in the market for a 1.5l bottle of our original Rio Tropical flavour.
"Rio is both a drink that can cater to a range of drinking occasions as well as a beverage choice for those looking for a healthier alternative to sugary drinks. Packed with flavour and made for sharing, we can't wait to see how this release performs for our customers and their core consumer groups."