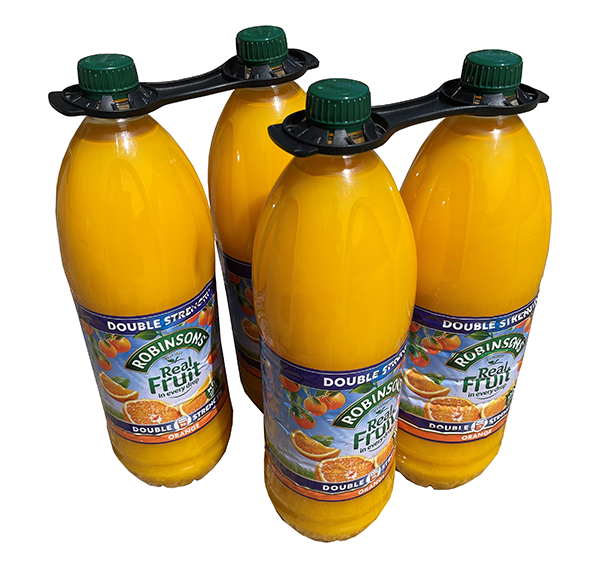 ITEM Products has supplied Britvic Soft Drinks with a carry handle solution for its Robinsons 1.75L twin bottle pack assigned to wholesaler, Costco.
Made from 100% recycled material, the handle is able to carry the twin bottle pack by the collar. Once at home with the consumer, the plastic handle can be added to the domestic waste recycling system.
Adam Horvath, packaging development manager at Britvic plc, said, "Working closely with the packaging development and procurement teams here at Britvic, Item Products set out timetables for the design, models, tooling, testing and approval of samples through to full UK manufacturing. The end result ticked all Britvic's 'must have' needs and was delivered on schedule and to specification first time."
Julian Cook, MD at Item Products, added, "We are delighted to provide a solution for Britvic. Being able to facilitate their requirement for a UK manufactured carry handle solution has helped to significantly cut their lead times and reduce transport costs.
"The added benefit of producing the handle in a universal black colour enables Britvic to remove the need for specific masterbatch, allowing the device to be used across multiple brands."