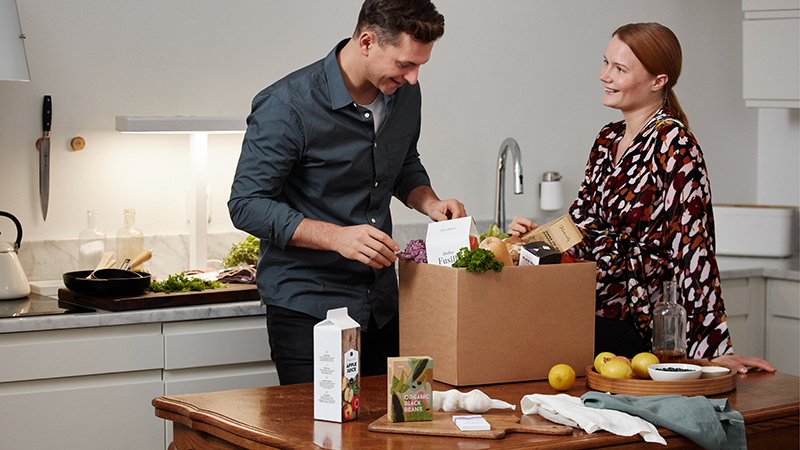 NEW research from Stora Enso reportedly highlights the importance of packaging in achieving greater food systems sustainability.
The report, titled "Food packaging for better food systems", identifies 13 impact opportunities for the food packaging value chain to unlock greater climate, biodiversity, and social progress.
Stora Enso said fibre-based packaging is an 'enabler' of sustainable food systems partly due to its renewable base material, recyclability, and reliability in hygienic food protection.
In the report, the company envisions a new developmental role for packaging to combat the hidden socioeconomic costs created by food systems. This includes strengthening food system sustainability by advancing opportunities in areas including supporting healthy diets, minimising food loss, and developing new compostable or waste-based materials.
Tiina Pursula, SVP sustainability, said, "Our food systems play a crucial role in securing a circular, biodiversity and climate-positive future. We need to look at these systems holistically and consider how can we contribute to food system transformation, such as healthier, plant-based foods and food waste reduction. This way, we can drastically change the way we produce, transport, and consume food."
In mapping the 13 impact opportunities, the report highlights enabling conditions for each to be fully realised, such as innovation, technology, finance, and policy, such as better waste sorting, higher recycling capacity, and establishing a market for secondary raw materials.
Phillip Hanefeld, SVP innovation and R&D, added, "Across the packaging value chain and beyond, we already have the innovation expertise to act on these opportunities and accelerate the food system's transition. We're hopeful that the information in this white paper will spark and deepen the much-needed collaboration among stakeholders to optimise the use of our collective resources and make our proposals a reality."