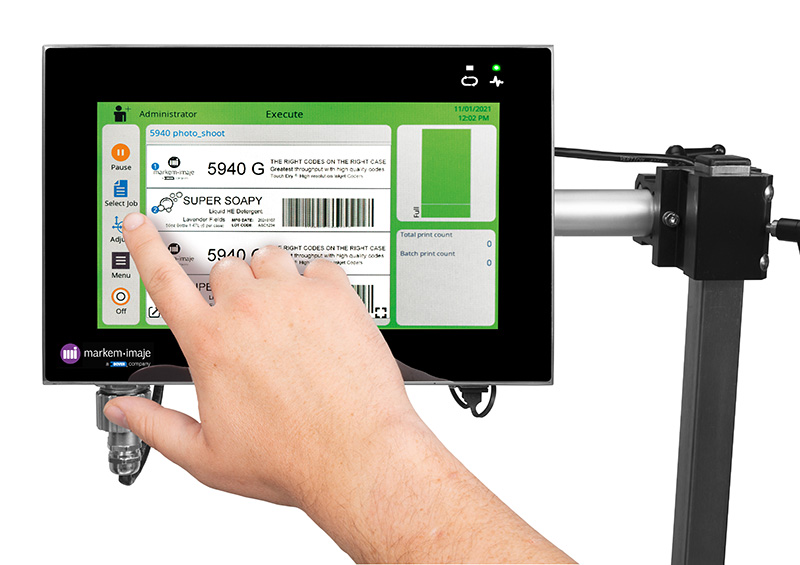 FOLLOWING last year's launch of Markem-Imaje's (MI) 5940 G touch dry high-resolution inkjet coder, the company has announced it has introduced a new steel cabinet option to offer a 'robust' solution for extreme environments.
Responding to demand for coders that can provide GS1-128-compliant codes in challenging surroundings, the stainless steel case is said to provide protection from rust in wet and damp environments.
The 5940 G has been deployed by manufacturers working in fresh produce, meats and for precision printing on polystyrene for frozen foods. Often packaged in extreme temperatures, damp environments or field packaging, and, in the case of fresh fish, aboard fishing vessels, MI explained these products require a coding solution that can withstand the toughest surroundings.
Greg Kasprzak, marketing team leader, said, "The 5940 G has proven to be a hugely successful coder. This is in no small part thanks to its reliability across a wide spectrum of manufacturing needs, consistently delivering crisp codes on a huge range of secondary packaging, including corrugated. With the introduction of our stainless steel case option, we are ensuring that the 5940 G offers the highest performance even in the most difficult circumstances."