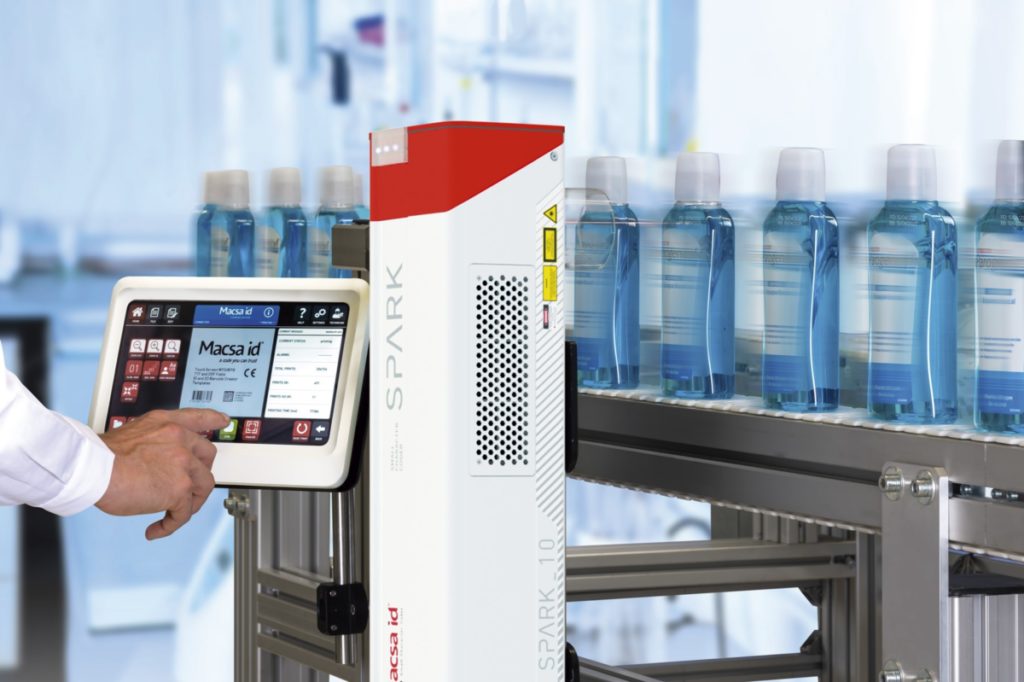 MACSA id UK has launched its SPARK small character laser coder.
The manufacturer said the system offers 'advanced' laser technology and 'consumable-free' operation. It is designed to mark a wide range of substrates used to package FMCG products including labels, cardboard boxes, plastics, glass, wood, paper and board, metals, rubber and textiles.
The SPARK is said to offer permanent marking that does not smudge and applies data such as lot codes, dates, batch numbers, QR codes and other alphanumeric information, which cannot be altered or manipulated.
A handheld colour interface is the operator's point of access to a multitude of features, from total control of the full capabilities of SPARK, to information related to the production line.
Macsa added that the new touchscreen and Wizard combined with intuitive Marca software and online visual aids like technical guides, help videos and tutorials make the SPARK 'exceptionally easy' to configure, use and maintain.
New software and templates incorporated into SPARK including barcodes, expiry dates, QR codes and Datamatrix help reduce message creation times.
Because of its size and compact design, Macsa explained the system can be adapted for any installation.  
Available in 10W and 30W models, the SPARK is capable of operating at speeds up to 15,000 and 35,000 products per hour respectively.