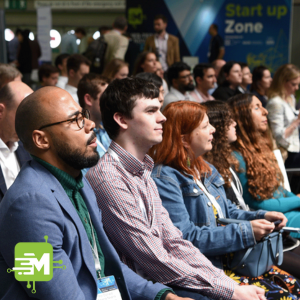 THE medical device design and manufacturing community will gather in Birmingham on 7-8 June at the NEC, with government officials set to take a prominent role on the programme to demonstrate the importance of the sector to the UK economy and underline the country as a global science superpower.
The Med-Tech Innovation Conference is an annual summit for medical device OEMs, with a CPD-accredited programme.
Day 1 this year opens with the office for life sciences and the department for health and social care outlining the UK vision and strategy.
Day 2 opens with a conversation between Johnson & Johnson MedTech UK and Barts Health NHS Trust. Visitors will also be able to learn from Pennine Healthcare, Boston Scientific, NIHR, SBRI Healthcare and Innovate UK.
Organisers revealed this year's programme features award-winning medical device designers, a panel session from experts on the future of the developing regulatory landscape, and inventors of 'cutting-edge' innovations alongside sessions on partnerships with the NHS, intellectual property and supply chains.
Product launches will take their place alongside more than 150 exhibitors representing the medical device and manufacturing supply chain, with displays from the likes of Boddingtons, Shawpak, PolarSeal, Masterflow, BioInteractions, and JEB Technologies.
Duncan Wood, CEO of Rapid News Group, organisers of Med-Tech Innovation Expo, said, "We're pleased there is a growing recognition from government about the importance of this sector to the UK economy and to our social and economic prosperity. It underlines the growing importance of Med-Tech Innovation Expo as a platform for the UK medtech sector, and we look forward to another successful edition in Birmingham."
The Start-up Zone will feature innovation and new technology, with start-ups, spinouts, research projects, non-profits and small businesses bringing their products to market. Visitors will also find start-ups at PITCH which brings together early-stage medtech companies for a live on-stage accelerator-style pitching session.
The Introducing Health-Tech Stage covers every aspect of the medical device supply chain, giving attendees the opportunity to get a flavour of the best engineering technology and a look at the future.
Taking place on 7th June, the Medilink UK Healthcare Business Awards, held in association with Med-Tech Innovation, celebrates the achievements of the life sciences and healthcare technology sectors in the past year.
Duncan Wood added, "There is so much to see and learn from at the show this year. With the breadth of innovation and insights on offer, we know that everyone will leave the show armed with new concepts, ideas and solutions to help them design and manufacture ever more innovative patient solutions."
To register, visit: https://med-techexpo.com/index/referal/c6af1dc6510c4be2