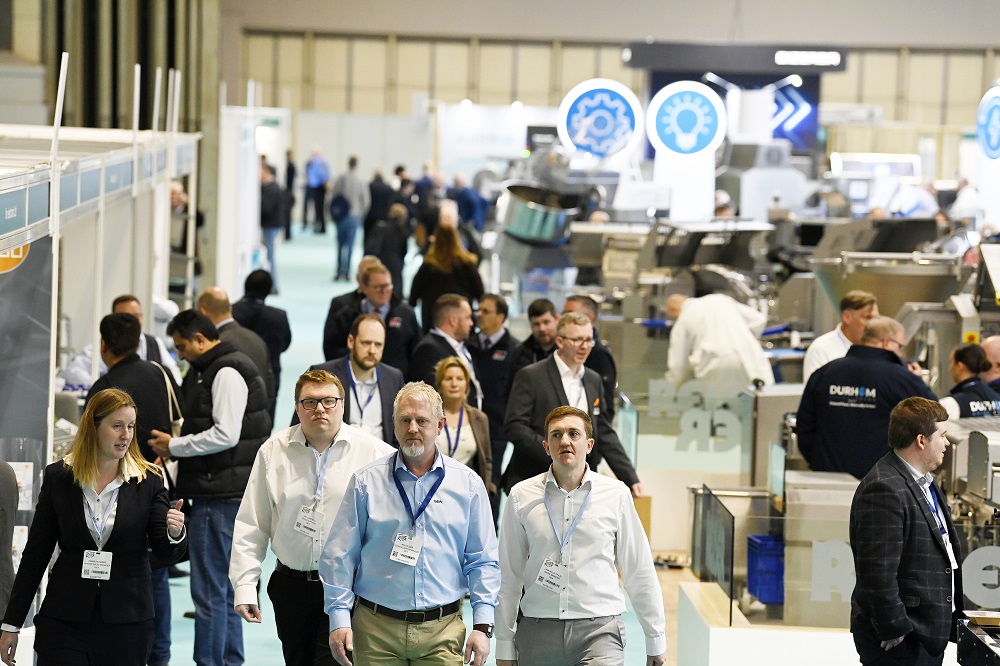 ORGANISERS of the recent Foodex Manufacturing Solutions event have hailed a 'triumphant' return to the NEC, Birmingham.
Thousands of visitors attended the UK Food & Drink Shows – comprising National Convenience Show, Farm Shop & Deli Show, Food & Drink Expo and Foodex Manufacturing Solutions (incorporating Ingredients) – from April 24-26.
The event, which is dedicated to food and drink manufacturing, processing, packaging, and logistics, marked a return for Foodex Manufacturing Solutions following a five-year hiatus.
Showcasing the latest sector innovations and providing a look ahead at what's to come over the next 12 months as technology and machinery continues to evolve, exhibitors were said to be 'buoyed' by the show's return and resulting heightened footfall.
Exhibitor Lorna Holland from Holmach Ltd said, "We've had some great conversations and real interest in some of our equipment that we've had on the stand today. We've gained some new leads and met a lot of existing customers as well, so it's been a fantastic all-round networking opportunity too."
Show visitor, Adam Hart, global product manager at Xylem, commented, "It's been great to have the chance to have a look around, check out the competition and see what other brands are doing. Having now experienced it as a visitor, we've decided that we definitely want to come back and exhibit. Having multiple shows under one roof is great. The fact that you can walk from one end to the other and see everything from food to sustainability to processing is brilliant."
The show's stages welcomed speakers from across the manufacturing, processing, packaging and logistics industry. They explored issues from how to create more harmonious eco labels and the challenges posed by food allergies, through to how the Refill Coalition is developing a supply chain solution to allow bulk reusable products to be sold both in-store and online.
Andrew Reed, MD – Wine & Exhibitions, at organisers William Reed, said, "The knock-on effect of the pandemic has meant that the manufacturing sector has not been able to come together in person in five years. Its triumphant return to the NEC, attracting serious visitors with spending power, has been fantastic to witness.
"In a period of great turbulence, the sense of togetherness and of business as usual has been palpable. With a wealth of exhibitors already signed up for the shows next year, the future looks bright for our exciting, resilient, and ever-evolving industry."