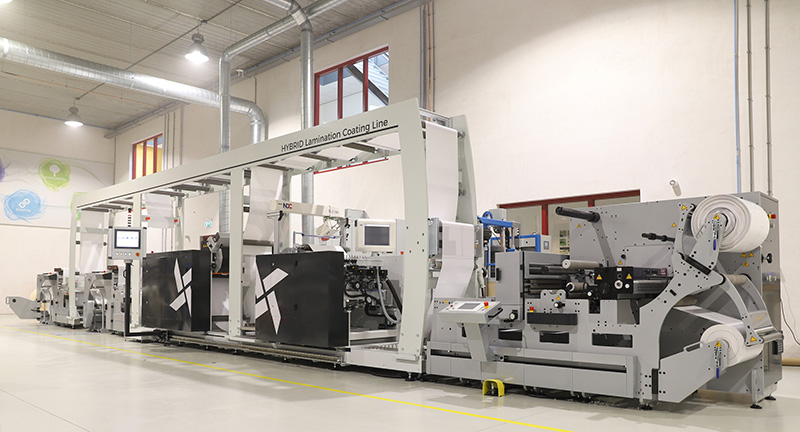 A B Graphic International (ABG) has teamed up with Netherlands-based Maan Engineering to offer a solution to produce laminate and linerless labels.
The collaboration is scheduled to launch this summer. In advance of this, a new line featuring linerless technology will be available from May 25 for in-person and virtual demonstrations.
ABG explained that the opportunity to provide a linerless solution is compatible with the company's sustainability vision, with the production of linerless labels saving material, transport and other costs.
Maan Engineering provides siliconing stations and adhesive coating units for the production of linerless labels and laminates. Unlike standard labels, linerless labels do not have a backing paper or liner and due to the silicone coating, the adhesive does not adhere permanently to the paper.
"We like to combine the best coating technology with the best-converting technology," said Roel de Ruiter, commercial manager of Maan Engineering. "By working with ABG, we can ensure that everything is optimally geared to each other so that we can offer our customers the very best service. Excelling in different areas and represented worldwide, ABG speaks the same language as we do and are a pleasure to work with."
ABG's global sales director, Matt Burton, added, "The synergies between ourselves and Maan are clear and we very much look forward to working together to present the future of linerless technology. From a sustainability perspective, the substantially reduced CO2 footprint of a linerless label compared to traditional self-adhesive labels is hard to ignore."