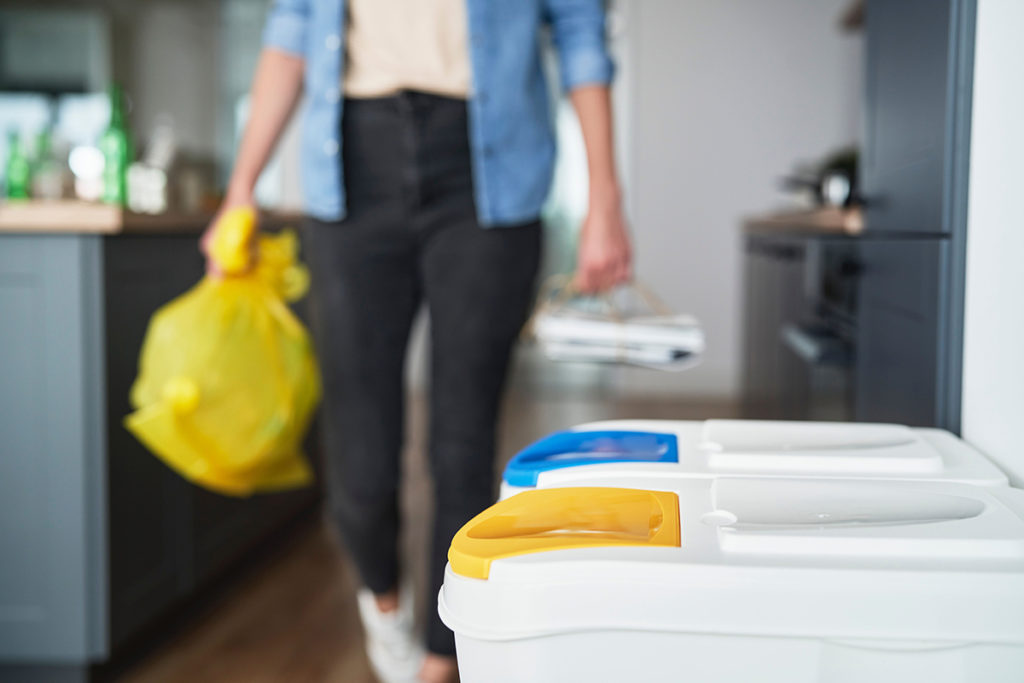 According to the latest Food Waste Roadmap Report from WRAP, achieving the shared 'Courtauld 2030 and UN Sustainable Development Goal (SDG) 12.3' targets to halve food waste by 2030 is a matter of food security and sustainable business.  Here, Rafael Zamora, director of technology Europe from Selig Group, discusses the report and how packaging solutions such as induction heat sealing can help in the food waste battle.
IT is well known that we throw away too much edible food here in Scotland and further afield. In fact, according to the Waste and Resources Action Programme (WRAP), households cause 70% of the UK's food waste, throwing away 6.6 million tonnes of food, of which 4.5 million tonnes is edible.
To counter this, initiatives such as the Food Waste Roadmap are showing that the battle to reduce food waste has begun in earnest. According to the latest report, 'almost a third of large UK food businesses are implementing 'Target, Measure, Act', representing almost 60% of the overall turnover for UK food manufacture, retail, and hospitality and food service (HaFS).'
Food businesses are working to reduce their own waste and that of their supply chains by setting reduction targets for their UK operations, measuring in a consistent way food surplus and waste and acting to reduce this, in partnership with suppliers.
97% of the grocery retailer sector by market share supports the Roadmap and since joining they have shown reductions in both absolute amounts of food waste and the amount of wasted food as a proportion of food handled. However, there is still a lot of work to be done, especially considering that the single largest producer of food waste in the UK is the domestic household.
There are many parts to the food waste puzzle, but the way food and drink is packaged, as well as how it is labelled and priced has a big influence on household food waste.
Preservation potential
Key ways identified to use packaging to help curb food waste include portion size adjustments, reusable packaging and using sealing methods to preserve food for longer. When it comes to food preservation, some packaging techniques have well and truly stood the test of time.
One of these is induction heat sealing. Flexible and easy-to-open by the consumer, but otherwise extremely robust, seals formed using this process ensure the integrity of packaging and can extend the shelf life of a multitude of food and beverage products.
Not only is the process well known in the packaging of milk and other liquids, it is also used in a wide range of dry food consumables and for the sealing of more challenging substances, such oily and fatty foodstuffs. Taking peanut butter as an example, it is notoriously difficult to package effectively. This is because its high oil content can degrade seals quickly, particularly when it is stored in glass jars.
This was the problem faced by one food producer in the UK. The company's existing peanut butter glass jar seal was failing to provide a 100% hermetic seal and subsequent leakage and customer dissatisfaction were becoming an issue.
To resolve the issue Selig's DELTASEAL induction seal liner can be combined with its GlassFuze heat sealing technology to form a completely hermetic seal throughout the product's life.
There are many challenges to reducing food waste in Scotland and beyond, however the packaging tools are already in place for significant reductions to be achieved.
What the Food Waste Roadmap Report shows us is that with the right level of commitment and communication across the supply chain, it is possible to make a big difference to food waste.