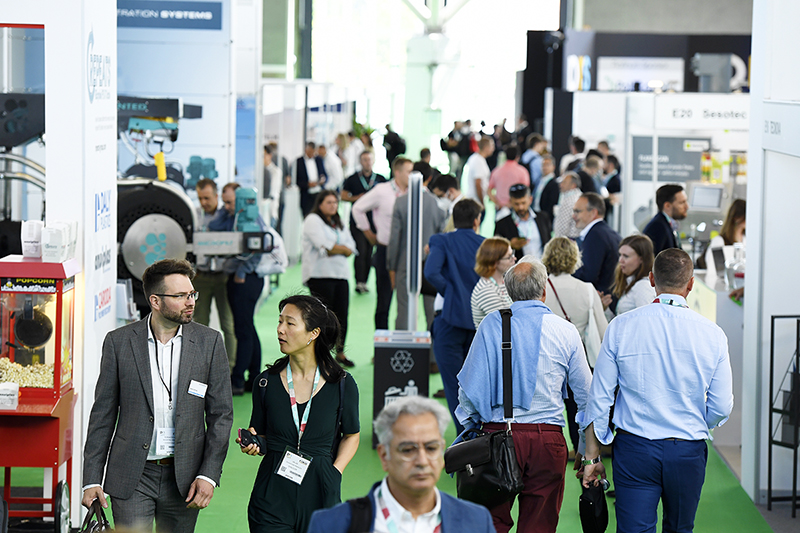 The Plastics Recycling Show Europe returns to Amsterdam on May 10-11, 2023. Matt Barber, global events director at organisers Crain Communications, recently answered Packaging Scotland's questions about the rapidly growing event.
Q) What can visitors expect from PRSE 2023? Any new features this year?
A) A new chemical recycling feature area in Hall 11 will guide visitors through the history of and latest innovations in chemical recycling in a timeline with video displays. This reflects the rising importance of chemical recycling as a solution for increasing plastics recycling, as well as the growing number of chemical recycling companies exhibiting, including feature area sponsors Plastic Energy, Mura Technology, SynCycle and Eastman.
A packed programme of conference sessions taking place in two theatres for the first time this year will cover all the latest political and legislative developments in plastics recycling in Europe as well as the outlook for energy supply in the EU, the latest plastics recycling science, closing the recycling loop, traceability and trust, and a range of materials focus topics.
The winners of the Plastics Recycling Awards Europe 2023 will be announced on the second day of the show with all finalists including the recycled Plastic Packaging Product Award also being showcased in the exhibition.
Q) How has the event grown over the years?
A) The show has grown every year since 2017, but 2023 will be our biggest event by far. We have expanded into a second hall at the RAI and added a further 4000m2 of floor space which sold out long ago. It is a truly European event, drawing in visitors and exhibitors from further afield as well. Last year we had visitors from over 70 different countries, with the top ten in number being from The Netherlands, Germany, Belgium, France, United Kingdom, Spain, Italy, Poland, Turkey and Switzerland.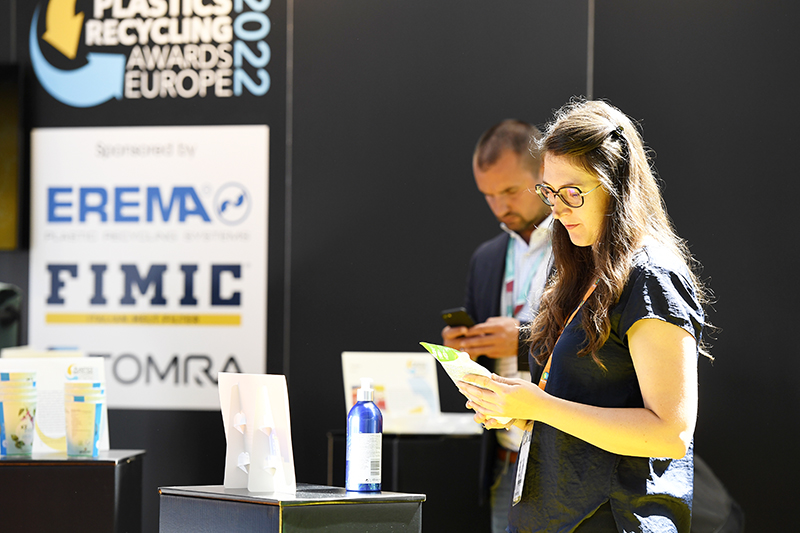 Q) What new exhibitors can we look forward to seeing for the first time?
A) With 46% growth and over a hundred new exhibitors this year, we don't have space to mention them all, but first time exhibitors include players from every part of the plastics recycling chain from right across Europe and beyond.
Q) Any products due to be launched at the show?
A) Yes, many of our 300+ exhibitors will be showing new products, solutions and systems for the first time at PRSE. These range from new and improved machines for plastic recycling, other new recycling technologies, new recycled compounds and additives, test and measurement systems, chemical recycling solutions and electronic marketplaces for plastics recycling.
Q) What can you tell us about the conference programme and expert speakers?
A) The programme overall focuses on the most pressing developments in the plastics recycling industry. Viviane Heijnen, minister for the environment in the government of the Netherlands, is the keynote speaker for the opening session entitled Plastics Recycling in Europe – paving the way towards circularity.
As the plastics recycling chain grapples with volatile energy prices, The push and pull factors impacting the market: working towards a carbon-neutral Europe, is expected to be among the most popular sessions. Confirmed speakers include Gian de Belder, global group manager purchasing at Procter & Gamble and his colleague Adam Selby, purchases director – global resins & sustainability.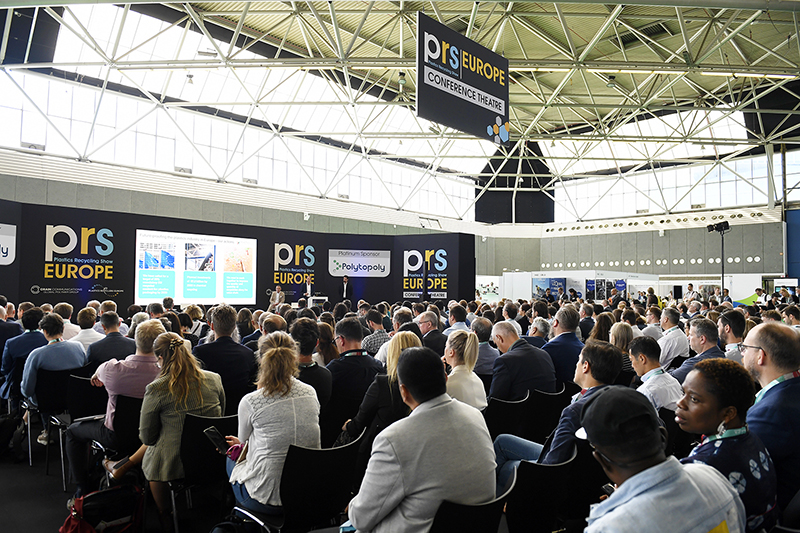 Tom Bébien, recycling manager at Plastic Odyssey features in the panel discussion looking at Global initiatives for closing the plastic loop. The Plastic Odyssey mission uses a laboratory vessel as an ambassador for the reduction and recycling of plastic waste in the ocean.
Speakers presenting a future market outlook for chemical recycling include Ermis Panagiotopoulos, head of sustainability advocacy EMEA at Indorama and Lia Voermans, director innovation strategy at Brightland Chemelot Campus.
Speakers examining the key issues of Traceability, Transparency and Trust of Recycled Plastic include Adrian Sen, packaging sustainability and innovation manager at Colgate, Lena Lundberg, public affairs and regulatory director at Trioworld and Mireia Boada, project manager at Plastics Recyclers Europe.
In the Science behind recyclability session, speakers include Flor Pena Herron, sr. sustainability & circular economy manager EMEA at Avery Dennison; Wladimir Moraes, global market manager flexible packaging at Bostik and Annett Kaeding, circular packaging & sustainability project management at AKK Innovation.
The ever-popular materials focus sessions will explore the challenges, issues and opportunities within the sector for mechanical recycling, covering PET, PVC and Technical Plastics, polyolefin waste streams and polypropylene (PP) recycling.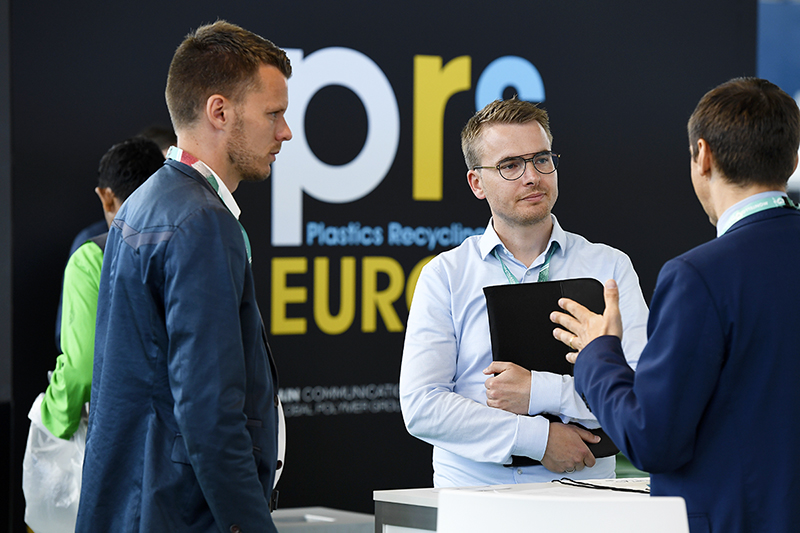 Q) What issues do you expect to be among the main talking points this year?
A) European and national legislation and the higher recycling targets being set are a key driver across the plastics recycling chain. These, together with the exciting technological advances being made in both mechanical and chemical recycling will be the main talk of this year's event.
Q) What are some of the most recent trends in the world of plastics recycling?
A) A number of interesting recent trends in plastics recycling include the advancements being made in sorting technology, through the use of digital watermarks or fluorescent tags that are enabling sorting to be far more targeted, resulting in purer recycling streams and ultimately higher quality recyclate. Current legislation states that food packaging may be made with recycled content only if the origin of the recyclate was also a food-grade resin. Until now, sorting food packaging from the rest was an impossible task. The new advanced marking systems can help solve this problem.
The use of blockchain technology is another trend for recycled materials, enhancing confidence in the origins of a material by providing full traceability from waste to resin. Brand owners, converters, consumers, distributors all benefit from using materials with a 'passport' of this kind.
Chemical recycling is another emerging trend. It has been hailed as the solution for plastic waste that is otherwise destined to be landfilled or incinerated – in other words, complementary to mechanical recycling. Still various hurdles remain to be overcome before the various chemical recycling technologies truly become established and able to produce at scale, not in the least the hesitance displayed by the EU to recognise it as recycling.
Q) How do you feel the sector has adapted to ever-changing legislation? Is this driving even more innovation?
A) It has, yes. By setting targets, the governments around the world have not only caused a change in mindset, they have set off a scramble to develop ways to meet these targets. For recycling to be successful, good collection and sorting processes must be put in place and the infrastructure to manage and recycle this waste must be built. Legislative requirements have been an important factor in pushing the sector to innovate.
This is evidenced by the number of projects initiated over the past few years, ranging from the development of compatibilisers that make it possible to recycle polyolefins to polystyrene depolymerisation projects aimed at closing the polystyrene loop. All such projects are ultimately aimed at producing more recycled material that will enable the sector to meet both its targets and satisfy market demand.
Q) Have you been impressed by the calibre of entries to this year's Plastic Recycling Awards Europe?
A) Yes, quality and quantity of entries get better and better every year. The diversity of projects and products shortlisted demonstrates the impressive progress we've seen in the circular and sustainable use of plastics in the six years since the Plastics Recycling Awards Europe were founded. We are also seeing deepening collaboration we see throughout the whole plastics value chain including brand owners, packaging designers, raw material producers and equipment manufacturers.