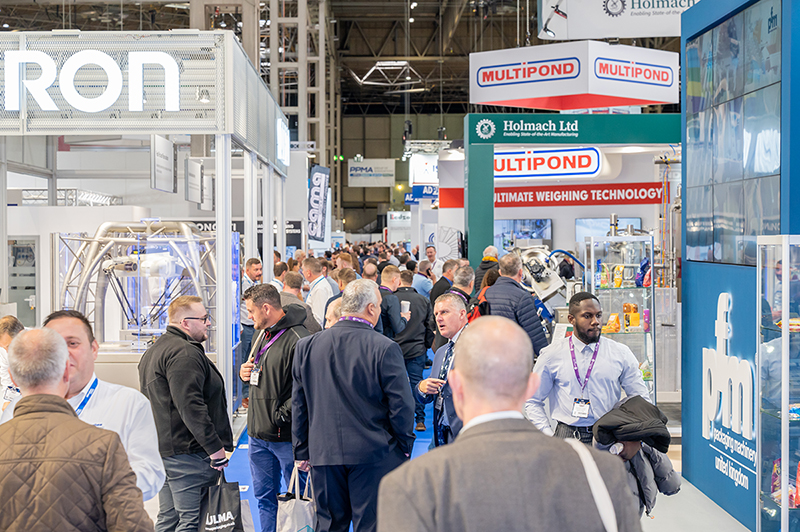 PROMOTIONAL FEATURE
The processing and packaging machinery industry is looking forward to another successful PPMA Show, once again bringing manufacturers, suppliers, and customers together.
Last year's PPMA Total Show was hailed by visitors and exhibitors as a resounding success. The industry has provided very positive feedback, calling the exhibition "a great networking event that has everything you need in the processing and packaging arena."
PPMA Show 2023 will be no different, uniting a winning combination of expert exhibitors, representing the full production line, carrying out live machinery demonstrations for high-calibre visitors and buyers, all under one roof.  From 26 to 28 September 2023, Hall 5 at the NEC Birmingham will be transformed into a hive of innovation and interaction.
This will provide a fantastic atmosphere filled with invaluable opportunities, which Yamato's National Sales Manager Paul Webster described as, "A one-stop shop for our customers. Every solution in the world is here."
The show will host over 400 stands representing 2500 brands and feature a significant number of new product launches and 'first showings' of the latest technologies, automated solutions, robotics and vision systems.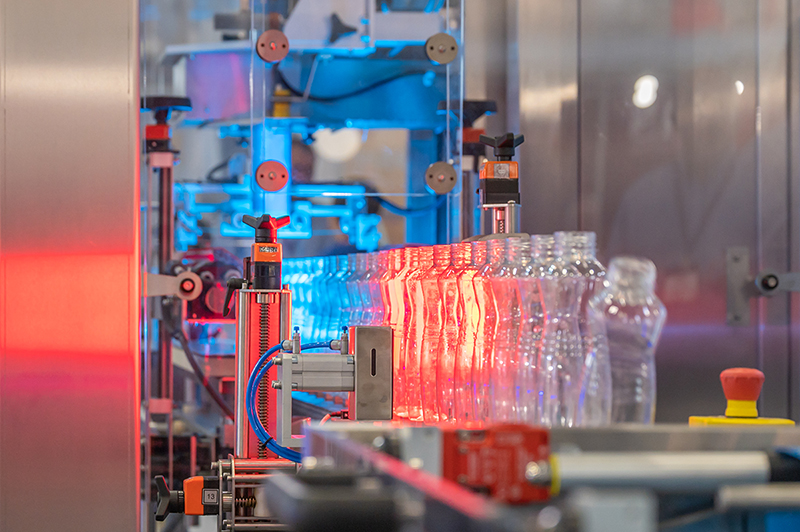 Building and maintaining relationships with colleagues and suppliers is made easy by the networking opportunities provided during the three-day event. Chief among them is the highly-anticipated combined return of the PPMA Awards Gala Dinner, which will be an opportunity for members to dress up and enjoy the first night of a successful show. There will be fine dining accompanied by entertainment from one of the best comedians in the business. Last year's Gala Dinner was highlighted by stand-up comedian Jason Manford performing in front of hundreds of guests and VIPs.
The highly sought-after PPMA Industry Awards will be handed out at the dinner. Last year's winners of the 2022 awards included: Markem-Imaje, Fortress Technology, Pace Machine Handling, Crest Solutions, and Epson (UK).
Show visitors can also attend a three-day seminar programme of informative, educational presentations and opinion-led industry insights. These are compiled specifically to address the opportunities and challenges facing UK industry. Among the topics will be seminars emphasising the efforts being made to make the manufacturing industry more sustainable and environmentally friendly, as the UK manufacturing sector works towards Net Zero.
Summing up the benefits of being at PPMA Show, Stuart Colton from Omron described it as, "An absolutely fantastic opportunity to engage with the most important market sector in the UK."
Last year's show set the standard after nearly two years of lockdown and the PPMA is proud and grateful to receive the support of the industry and those that perform in the sectors we operate in.
These wishes were extended perfectly by Richard Little, PPMA Show Director, who said, "It is both overwhelming and gratifying to receive such positive and encouraging feedback from visitors and exhibitors alike.
"We are delighted that once again, in its 34th year, PPMA Total Show delivered an event that reaches into the very heart of our industry, addressing the needs of our members as well as delivering on the aspirations and expectations of our visitors."
Feedback such as this has given PPMA the drive to deliver another Gold standard show in September and to continue assisting its members to achieve their goals and objectives for 2023.