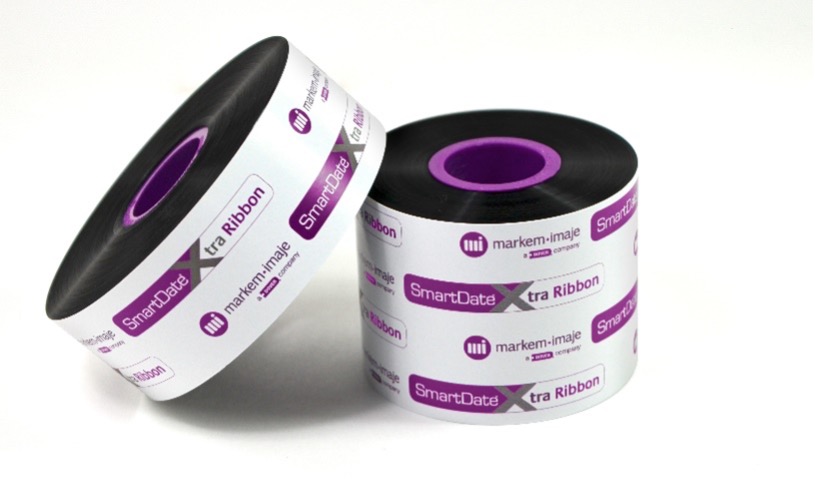 MARKEM-Imaje has announced it is bringing a new grade of wax/resin thermal transfer ribbon (TTR) to market for the SmartDate X Series coders.
The move is designed to meet the demands of food and beverage, pharmaceutical and other industries that need to print durable codes on flexible film packaging.  
Markem-Imaje explained that, for many manufacturers, finding a high-quality coding solution that can print durable and legible codes onto rough films and papers is a 'growing challenge'. 
The SmartDate Xtra 3530 ribbon has been designed to print on paper-based substrates such as coated paper, uncoated paper, glossy papers and rough papers and will be available in a range of widths and lengths.
Alicia Tissot, global product communications manager for thermal transfer technologies at Markem-Imaje, said, "Manufacturers face mounting pressures from regulation, policy makers and consumers to make their products, packaging and processes more environmentally-friendly. The SmartDate Xtra 3530 ribbon has been specially designed with this in mind and delivers excellent print quality on paper-based flexible packaging, while ensuring durable codes from the production line until purchase by the end customer. 
"The SmartDate Xtra 3530 ribbon will perfectly complement our existing SmartDate Xtra 3750 ribbon, specifically designed for rough papers, to provide a comprehensive solution. Together, both ribbons will offer high printing performance and a great solution for manufacturers."